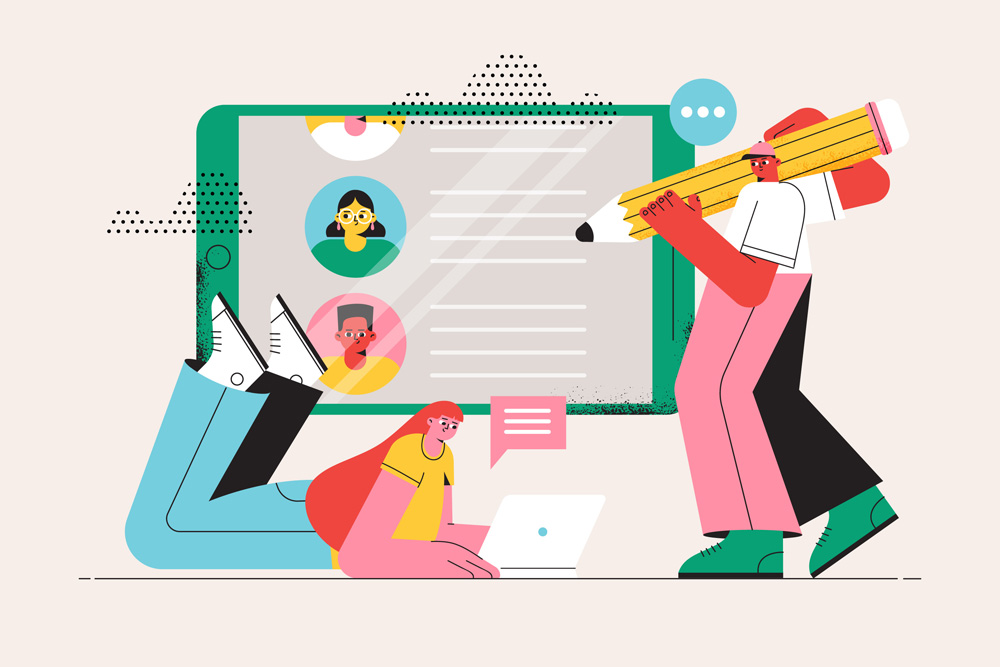 8 Tricks to Increase Google Reviews in 2022
So, how to increase Google reviews?
Increasing your Google Business reviews should be easy if the proper steps are followed up. Today they are a must for any business, and the reason is pretty obvious – customers search for companies on Google all the time. Fresh and positive Google reviews are the best tool to attract new customers.
But, how to get more reviews? Let's discuss in this in the following article.
1. Make Sure You Have a Google My Business Account
The first thing you need to do is to ensure you have a valid
Google My Business
(GMB) page setup for your business. GMB is an essential marketing tool for any company. With Google My Business, you can set up your business profile, so clients can call you, make reservations, find your address, and the most important – leave Google reviews. Business Profiles appear in Google Maps and in the local results of Google Search.
To learn how to setup your Google My Business page for the first time please see our guide below.
2. Ask Your Customers for Reviews
One of the easiest ways to get a Google review is to ask!
Asking for reviews is often the most direct way to ensure satisfied customers receive your request.
If you're on the phone with a happy customer, ask them to write a review.
Sometimes it just takes some work. Train your staff to ask customers to leave a rating for your business on your rating page.
It's that easy!
To say that customer reviews are important is an understatement. Just a few sentences in a review will have more influence on your consumers than your entire website. Even a half-a-star difference can be all it takes for a shopper to choose a competitor over you.
To get those sentences or increase your Google review rating by an extra star, you need to ask your customers for reviews. Of course, asking for reviews can feel awkward, but the truth is that people generally love to share their opinions; they don't know the opportunity is there.
The importance of asking customers for reviews
Chances are, you already know the power of Google customer reviews from your own shopping experiences. Just think about the number of times you've been comparing reviews for products or services before making a purchase decision. And only followed through because other customers' positive Google reviews gave you the confidence to do so.
Considering 84% of consumers trust online reviews, what other people have to say about your business carries a lot of weight.
Your next question might be: How to ask customers for reviews? To help, we've put together a list of 12 actionable ways to ask for Google reviews. Follow this link. 
3. Make it Easy to Leave a Review
The easier it is for customers to leave a review, the higher chances they will do it. However, in the end, all people are busy, and leaving a review can be time-consuming. Create an easy-to-use template that your customers can quickly fill out to streamline this process. 
Here are a few tips on how to build an effective review request: 
Keep the message or email review request short 
Include a link to the website you're requesting a review for, such as Google
Personalize your request with the customer's name 
To motivate your customers and show that you value their time, offer a small incentive for anyone who leaves a review (a discount or a gift card). 
Try to test different email and message templates to define what is working the best for your business. It's easy to do with a template creator from Amazeful. It is a review automation platform that, among other things, allows you to customize your message and email review requests. You can do it to your taste and brand all of your invitations. 
Amazeful has a variety of features that can boost your Google reviews and online reputation. Check this article to know how can Amazeful help you get more reviews. 
4. Automate the Google Reviews Follow Ups
5. Address Negative Reviews ASAP
There might come a time when you receive a bad review on Google. But unfortunately, while we wish a bad or negative review wouldn't pop up, it certainly can. And while we wish we could remove bad reviews, we can not on Google.
HOW DO YOU ADDRESS BAD REVIEWS? SHOULD YOU ADDRESS THEM?
In short, YES, you absolutely should address them.
Do not let a bad review linger on your Google My Business profile for everyone to see.
The standard way.
It is hard not to get emotional when you receive a negative review.
Don't attack.
Don't deliver excuses.
Just accept responsibility.
Vow you'll correct the problem.
Remember, the client can change the rating of a review if his issue has been solved. We have seen our clients turn a 1-star review into a 5-star review just by keeping their cool and making things right.
The Amazeful way.
If you want to remove the emotional factor in replying to bad or negative reviews there is an easier way.
Use a platform like Amazeful to automate the Google review replies
Create 5 – 6 templates for your negative review replies.
Turn on the auto-reply.
The system will select the most appropriate reply.
You receive an email with the review and the auto reply.
6. Use QR Codes Boost Google Reviews
7. Invest in a Reputation Management Platform
8. Provide Service Worthy of Reviews
How to Setup Google My Business
To get started with Google Reviews you will need to setup Google My Business. The reviews your business receives will be linked to the account you setup using the following 6 steps.
After you have setup your Google My Business using the instructions below you can visit our tutorial on How To Optimize Your Google My Business Listing.
First, getting Google My Business is completely free. 
All you need is a Google account (typically a Gmail account) and start the signup process
Step 1
Go to https://www.google.com/business & Click Start Now
Step 2
Sign into your Google Account or create a new one.
Step 3
Enter your business' address or claim an existing listing (if one already existed but you were not in control of it).
Step 4
Fill out all the information for your business. Like the name and address. "I deliver goods and services to my customers" – if you don't do business with customers at your address (if you use a residential address), then you need to check this box because you'll be able to hide your address while still being listed in the area. This is called a "service-area business."
Step 5
Submit your business for verification. Go through the verification – this can be a quick verification phone call or it could be a postcard in the mail. Either way, follow the verification method because you need to be verified for your business listing to go live. 
Step 6
Google will then send you a post card with a PIN to check you are in fact the owner of the business. If you get a postcard for verification, don't forget to go back to Google My Business and enter the code. Once you're verified, fill out as much information on your listing as you can, including hours, and subcategories.