Unify Customer Conversations and Boost Conversions with Amazeful Inbox.
Elevate customer conversations by leveraging Amazeful's Inbox, consolidating interactions and delivering exceptional service through a single, user-friendly platform.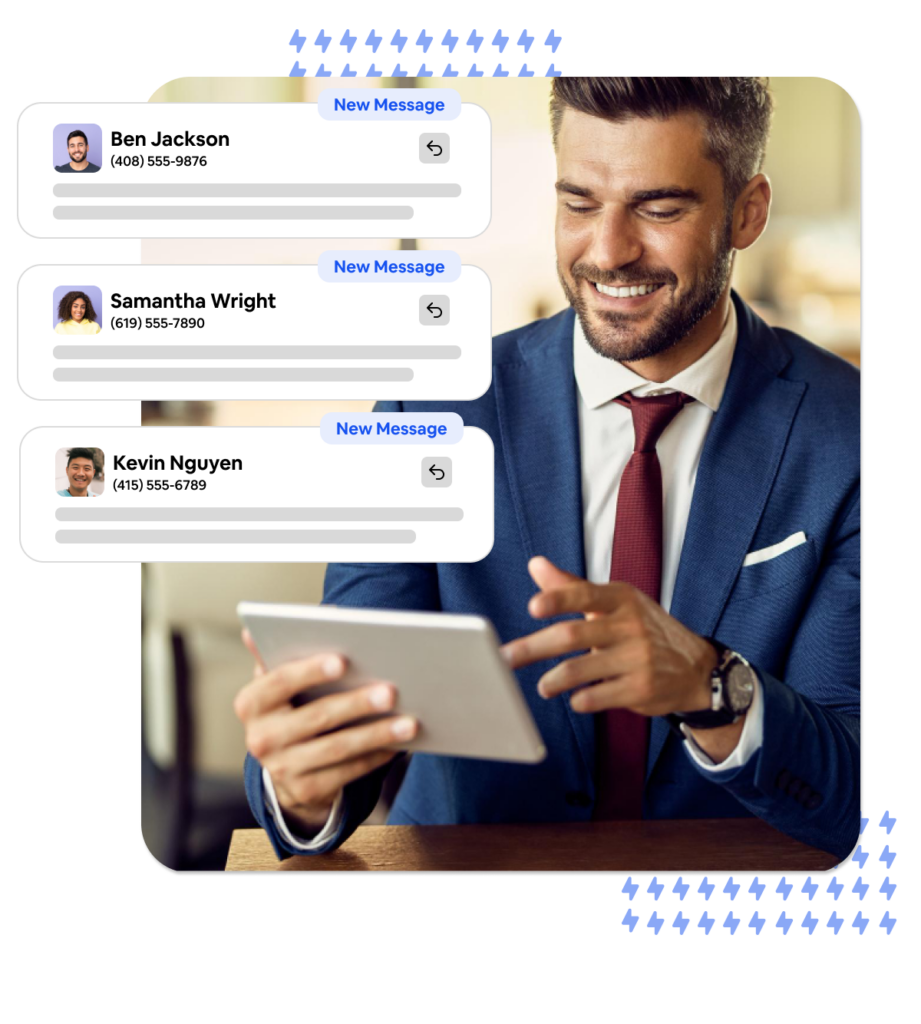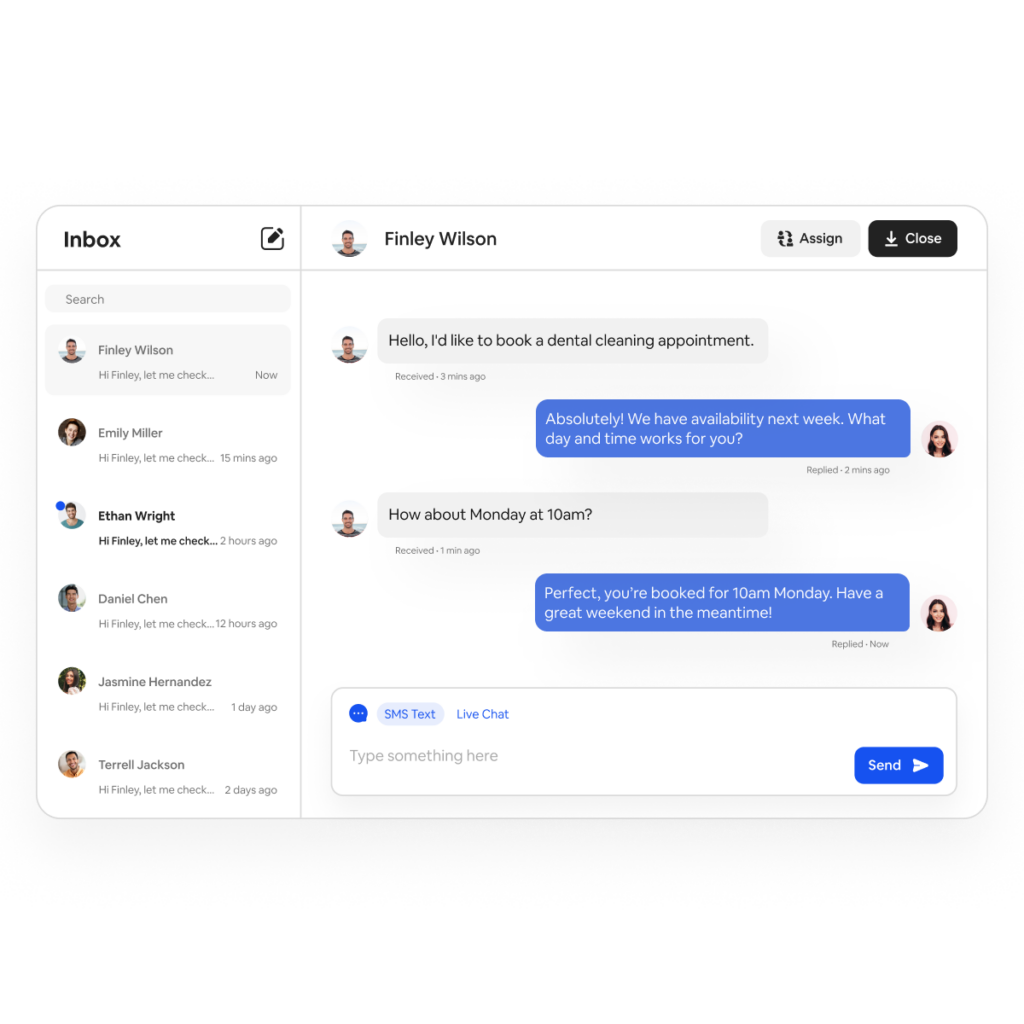 Effortlessly manage all text conversations from a single Inbox with Amazeful.
Simplify your workflow with Amazeful's versatile inbox management features.
Seamlessly mark your conversations as read or unread, assign them to specific employees, or filter them based on conversation types.
Harness the benefits of AI-powered responses or streamline your interactions through pre-built templates.
With these features at your disposal, you'll have all the tools to effectively stay on top of customer communications and provide exceptional service.
Streamline your Inbox communication with intelligent responses.
Amazeful's AI assistant Atlas provides support for natural conversations.
It can analyze conversation interactions with customers to provide personalized responses, leading to higher customer satisfaction and improved engagement rates.
Atlas can understand customer intent, sentiment, and behavior, enabling accurate and relevant responses.
Atlas allows businesses to automate their customer support and reduce response times, freeing up time and resources to focus on other important tasks.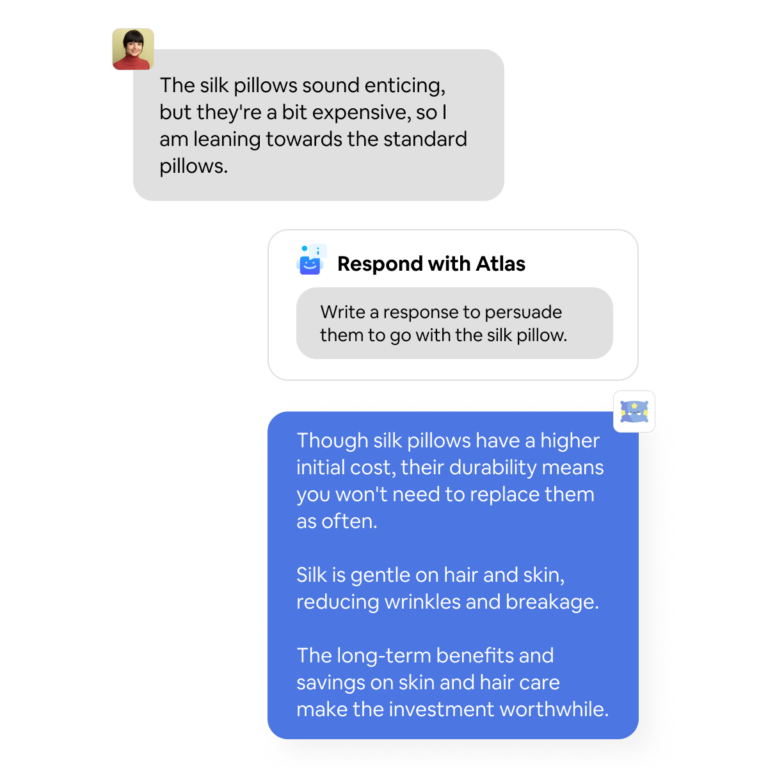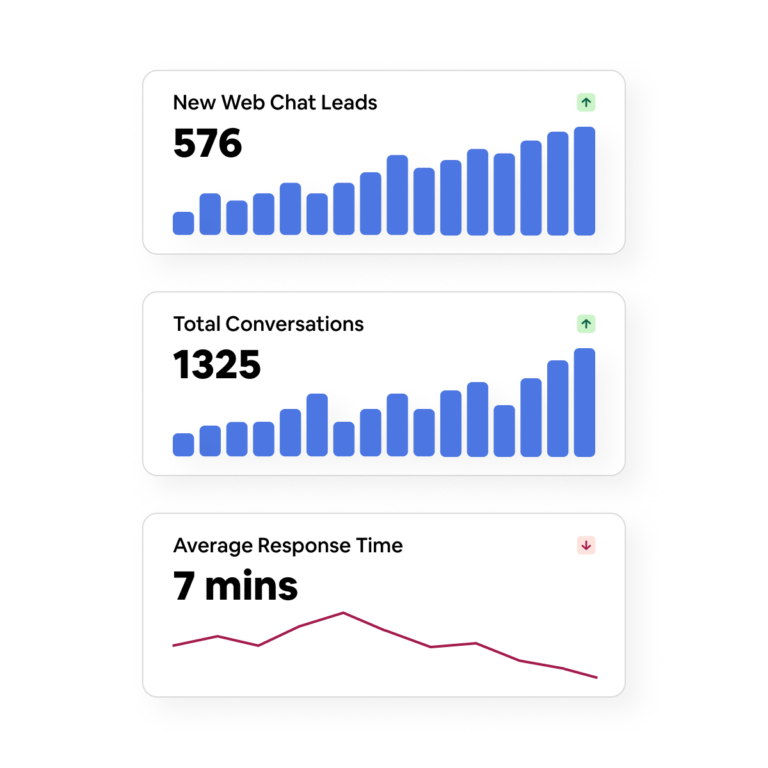 Insightful monitoring and reporting.
Amazeful's comprehensive tracking approach for Inbox empowers businesses with a holistic view of their performance.
Through tracking lead conversion, average response time, and overall effectiveness, businesses can optimize their Inbox and customer interaction strategy, leading to exceptional customer experiences and maximizing sales conversions.
Sending images or file attachments via Amazeful's Inbox provides the convenience and efficiency of sharing files from anywhere.
Utilizing templates in Amazeful's Inbox enhances and standardizes communication with customers, streamlining the process of sending personalized messages and invites, ensuring consistency in messaging.
By utilizing AI-powered responses, Amazeful's Inbox can analyze conversations and suggest the most suitable response scenario, resulting in more personalized and effective communication with customers.
Amazeful's Inbox empowers seamless transfer of relevant conversations from one employee or business location to another, ensuring a smooth and uninterrupted customer experience.
Amazeful's Inbox, in conjunction with the Amazeful's WebChat, functions as an effective lead capture and nurturing tool, delivering a comprehensive solution for engaging customers and driving conversions.
Inbox's ability to store all conversation history enables efficient management oversight and staff training while providing a convenient reference for future needs.
Start your 7-day free trial with Amazeful today.
Join 10,000+ happy businesses.
Who have improved their online reputation, sales and yearly profits.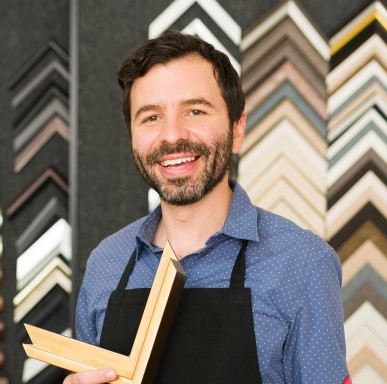 Since we started using Amazeful, our team spends less time chasing reviews and more time improving our business. It's been a game-changer for us!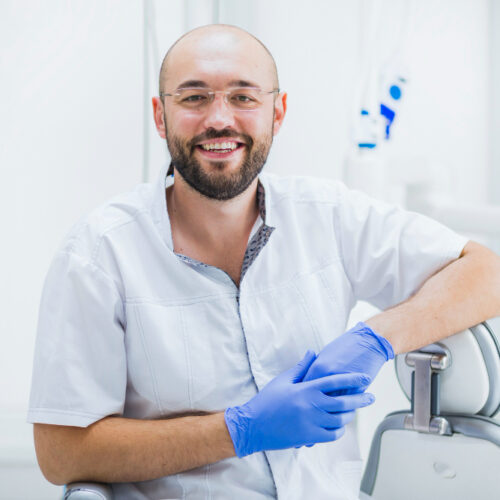 WebChat has been a breakthrough in our customer service allowing us to provide real-time support and create more personal, positive experiences for customers.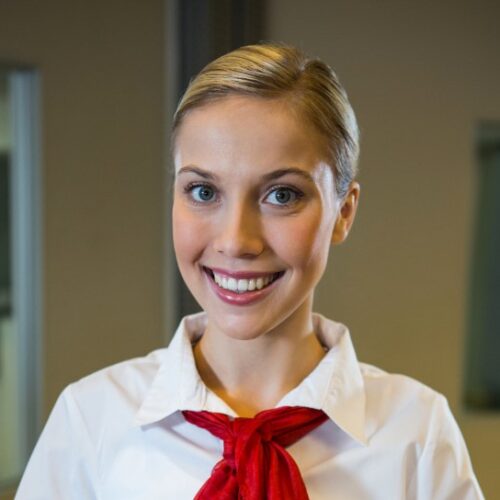 Switching to SMS marketing from traditional email campaigns was the best decision we made. It's allowed us to reach our customers instantly, with higher open and response rates.
Increased
Marketing Conversions
Amazeful integrates with your current software.
With more than 5,000 software integrations, Amazeful makes it easy to sync your customers for reviews, messaging and more.







Everything you need to grow.
Amazeful includes all of the tools you need for your
marketing, messaging, reputation, and more.
Start your 7-day free trial with Amazeful today.