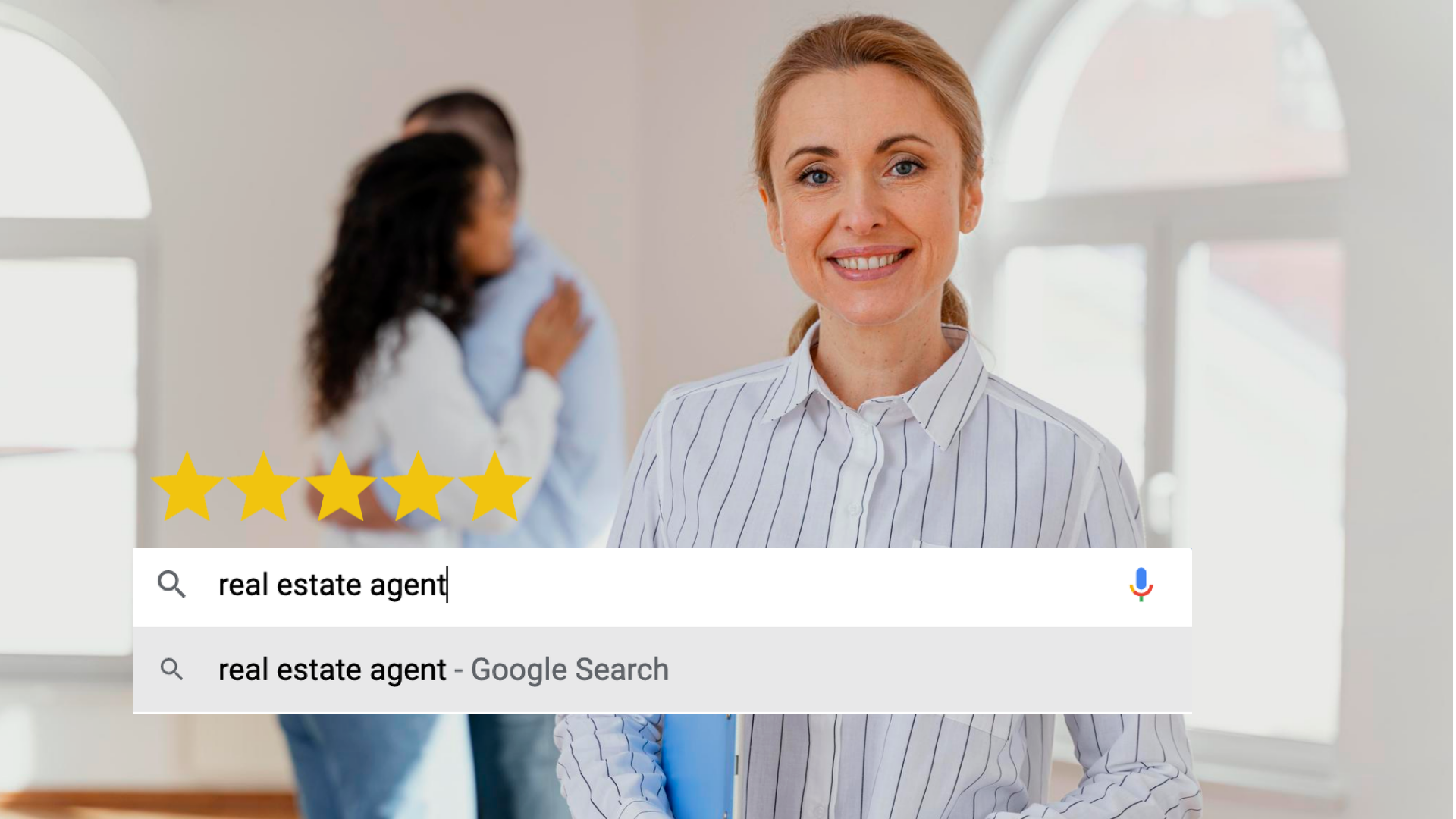 Before the digital era, people asked friends and family if they could recommend a trusted real estate agent. Today the opinion of others is still important, but now customers go online to find a person who will sell them a dream house. Searchers visit real estate review sites and decide what realtor will be the perfect match for them based on ratings and reviews.
Purchasing a house or an apartment is one of the biggest financial decisions in people's life. For this reason, your prospects want to be sure that your real estate business is trustworthy and you have experience selling many properties.
How to become a credible real estate agent and the #1 in your area? Read this article to know.
Step №1 Register on the review sites
Now more than ever, it's important to get Google reviews. The first thing your prospects will do is go to Google and search for a real estate agent. To ensure potential clients can find you, go to Google My Business and register a free business profile. It allows you to show up on search results, and your existing clients will be able to review your business on Google.
Sites like Google or Yelp are an absolute must but don't forget about niche-specific sites that highly-qualified prospects visit too. For example, you can register your account on Zillow – a specifically designed platform for real estate. Your customers can rate you as an agent and share their reviews. 
You can also register with Realtor.com and Rate My Agent.
Step №2 Start asking your existing clients for reviews.
Once your profiles on review sites are ready – start asking your clients for reviews! Online reviews are the main ingredient for your business growth.
The more positive reviews you get, the more likely prospects will choose you as their agent.
Reviews increase trust and credibility. It means that you will get more leads that can convert into customers.
You will rank higher and more people will find you. Google rewards businesses that have frequent and positive reviews. 
How to ask for reviews?
Let's start with the classical ways:
Ask in person after the closed deal
Create 'leave a review' cards
Send emails with review requests to your clients
Send message review requests to your clients
Ask for reviews on your social media accounts
These ways work well, but they can be time and energy-consuming for you.
An alternative and more convenient way is a reputation management platform. With Amazeful, you can automate review requests and generate more online reviews.
What are the main advantages?
You save your time. Amazeful sends automated review requests (via email or message) to your customers and review reminders to increase the conversion rate.
It connects with any review website that matters for you, such as Google, Yelp, Zillow, Realtor.com, and more.
You will get more positive reviews posted. It will increase conversions and engage more prospects.
Get an automated solution for your online reputation at a reasonable price. Click here for the details.
Step №3 Respond to reviews.
Google confirms that responding to reviews improves your local SEO. When you respond to customers' reviews frequently and quickly, it guarantees a better ranking.
Amazeful has a great feature that notifies you every time a new review comes in. It lets you respond to every review instantly, which is good for local SEO.
Besides, a fast response to the review is a reliable indicator of excellent customer service. Google says that businesses that respond to reviews are 1.7 more trustworthy than those that don't.
Review responses make a good impression on everyone who reads it. Don't ignore this step if you want to become an established real estate agent in your area.
Step №4 Manage negative reviews.
It's essential to reply to both positive and negative reviews. A recent survey shows that 33% of customers who left a negative review turned it positive after getting a response. And 34% simply deleted negative reviews.
So, if a negative review is already published – don't ignore it and try to solve customer complaints. Amazeful can help you to prevent more negative reviews posted online. Our system captures and sends negative reviews to you privately, so you can deal with them offline before they're published on review sites.
Remember that negative reviews can benefit your business a lot. With the help of negative feedback, you learn how to improve your business and provide a better customer experience.
Final Thoughts
There are many marketing tools that real estate businesses may need, but if you don't have a review marketing strategy – you don't cover a large customer market.
The tactics we discussed in this article will help you grow your online reputation and become a trustworthy business.
Start getting positive reviews with Amazeful and show the world that you have plenty of satisfied customers!