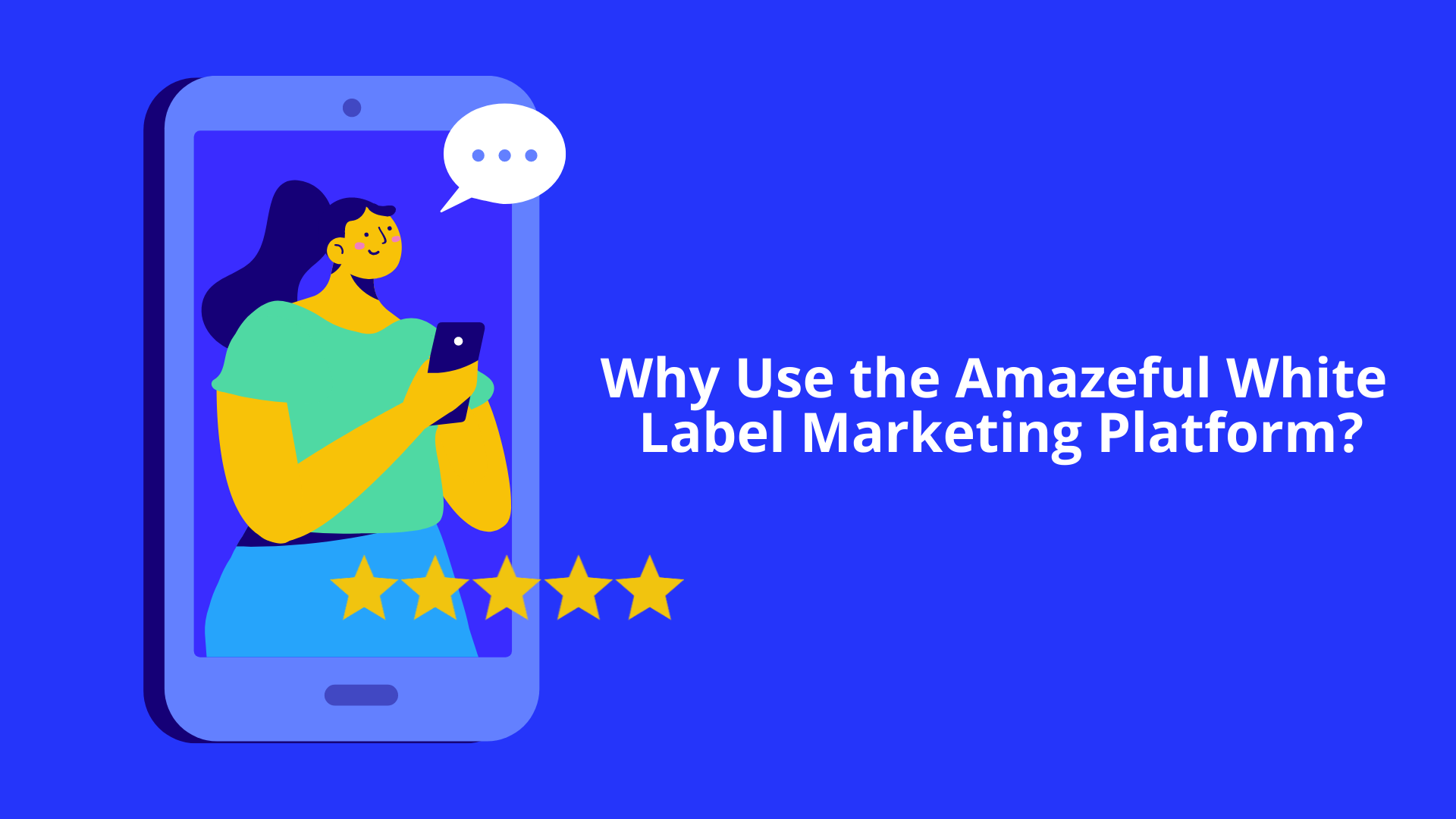 A white label marketing platform is a perfect way to expand your company's offerings without hiring people and additional training. Besides, you will save your time and get more satisfied clients. Amazeful may provide professional reputation management services to customers on your behalf.
As an agency, offering reputation management services for your clients can rank them higher in search results, improve online presence and drive more revenue. In fact, any B2B company that wants to help their clients manage online reputation can partner with a white label solution and resell reputation management services.
What are white-label online reputation services?
It is the process of hiring a company that handles online reputation management for your clients, but the work is branded as your own (with your logo, domain, and software name). You get professional software that you can resell to your own clients.
Why does your business need white-label reputation management?
It saves your time and lets you provide qualified online reputation services for your clients. Your customers' business grows as well as your own business. Your company probably has strong expertise in particular niches. Instead of becoming a professional in a new field, you can cooperate with a white label reputation management platform like Amazeful.
What are the main advantages of a white-label solution?
Provide a 5-star reputation for your clients
Online reviews have a strong influence on customer decisions and help your clients build a 5-star reputation. Your clients probably don't have enough time, technology, and knowledge to do qualified reputation management. You can leverage white-label reputation management and help your customers grow their business with 5-star reviews.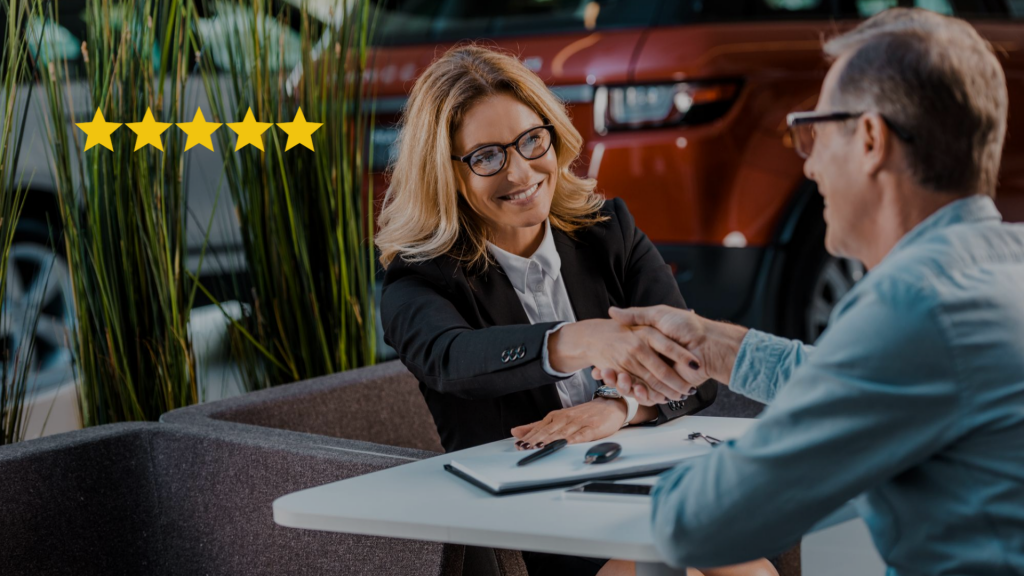 Promote your brand
With the Amazeful White label, you get an all-in-one solution for reputation management and promote services at your own branding. You can customize everything from domain name to logo and favicon. It lets you promote your brand and your own reputation management platform.
Make your own pricing
With your own branding, you can build up your own pricing and make it profitable for your company to provide reputation management services. We charge you, and you charge clients the amount you want.
Why is Amazeful different from other white-label solutions?
Powerful admin dashboard
You will manage all your clients from a completely white-labeled and powerful admin dashboard. The dashboard gives you all information you need to monitor, manage and analyze each client's performance. An easy-to-use interface lets you switch between customers and keep track of their processes.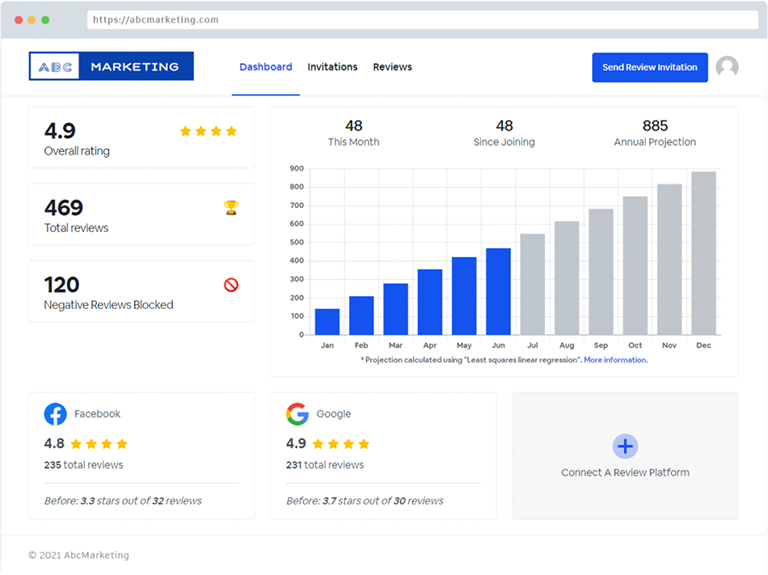 Automated white-label surveys
Amazeful provides an automated solution for review generation. The platform connects to your client's CRM system and surveys each customer, ensuring more reviews. Email and SMS review invitations are a proven way to generate clients' feedback. Customers will often forget to leave a review – in this case, review reminders help to drive more reviews than ever.
Implement your custom scripts
Customize the platform with your own scripts, such as live chat. With white label chat software, you can provide excellent customer support for your clients directly from inside the platform.
Get advanced reporting
With in-depth reporting, you can check and analyze how your clients are doing. With the detailed reports we provide, your clients can analyze their online reputation and understand how to improve their business and customer experience.
Multistage review campaigns
To ensure a higher number of reviews, we created a multistage funnel that lets your clients build a solid online reputation. If a client didn't leave a review after the initial invitation, he might be sent a follow-up invitation and a final invitation in a few days. Reviews can be published on any review site or social media that matters for your clients, including niche-specific sites.
Negative reviews managing
Your clients are protected from publishing negative reviews online. We provide a technology that captures all negative reviews and sends them to your customers privately. This feature is highly effective in building a positive online reputation because negative feedback can easily ruin it.
Conclusion
Reputation matters to any business today. Having a white-label referrals platform can benefit B2B businesses serving their clients of any size and from any industry. It might be your strength that distinguishes you from competitors and gives you a massive advantage in the market. Become a partner with Amazeful today and provide world-class reputation management to your clients: https://amazeful.com/partners/.