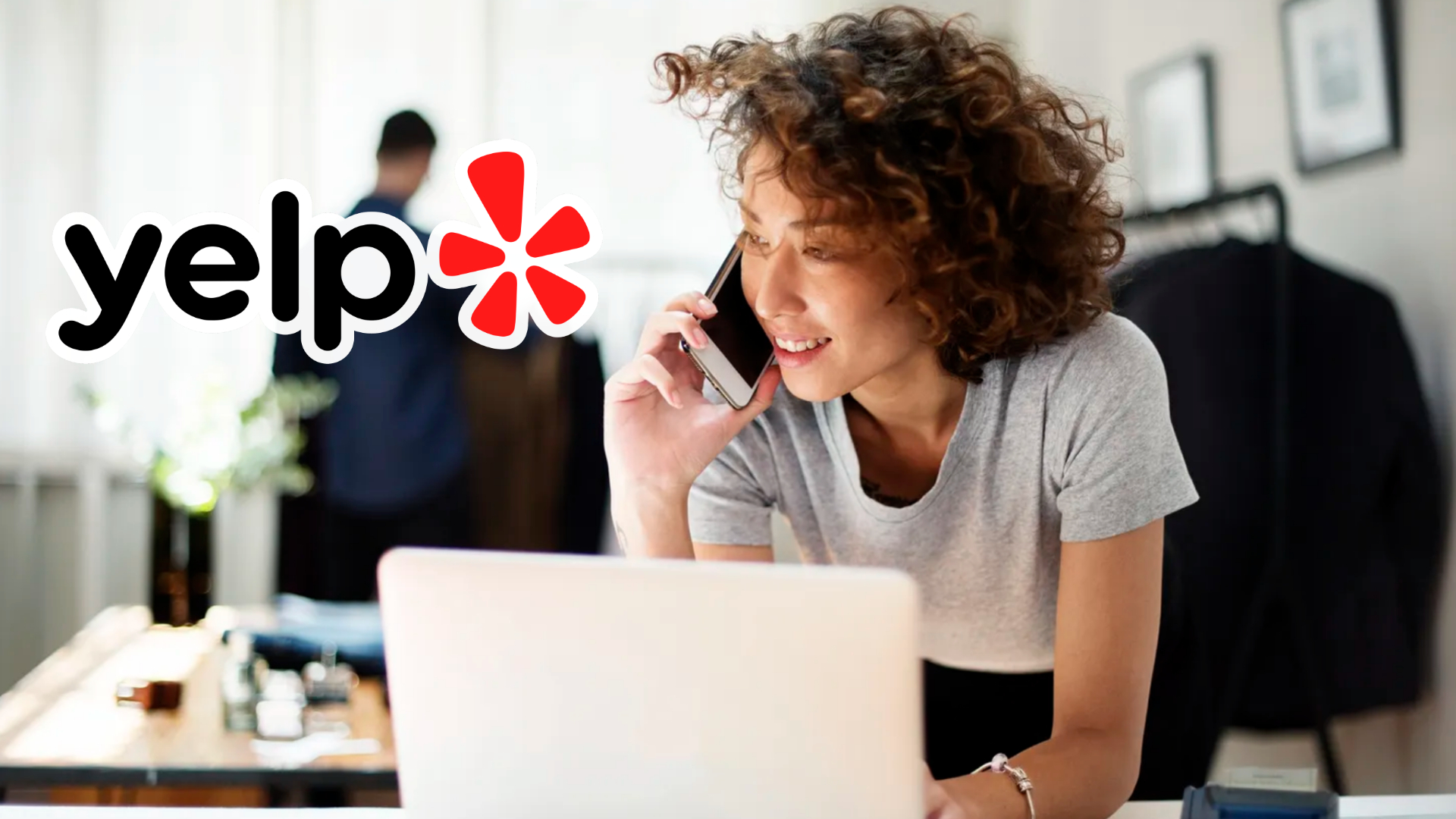 When it comes to customers, more and more people are turning to online reviews (instead of asking a friend) to decide which product or service to purchase. Reviews are important to customers because they can learn about the experience of others with your business. It is the same word-of-mouth referrals but in the online space. Google, Yelp, and Facebook are the most popular places when you decide where to direct your customers to leave a review. Today we will be talking about Yelp reviews and their positive impact on your revenue and online presence. 
What businesses use Yelp?
The Yelp platform is a perfect place for local businesses.
It has an extensive list of business categories that you can check here. It includes hotels & travel, restaurants, shopping, home services, financial services, and more.
This review site fits almost any business.
Yelp Statistics
Yelp has 73 million unique monthly users on the mobile app and over 100 million unique monthly users on their desktop site.
69% of users are millennials and Gen X.
45% of customers visit Yelp before making a purchase.
What benefits can your business get from Yelp reviews?
What benefits can your business get from Yelp reviews?
1.Listing on Yelp, it is excellent for SEO (Search Engine Optimization)
Lots of positive reviews can increase your online visibility and local SEO rankings. As a result, your business will show up higher in the search results, and more potential customers will choose you over competitors. 
2. Improves customer trust
Having a large number of positive reviews helps earn customer trust and loyalty. For example, people will visit a new restaurant if others say positive things about it. Conversely, if there is no feedback on a place or negative feedback like "the food wasn't great" or "the service was unprofessional" customers will avoid it. Besides, only 48% of consumers would consider using a business with fewer than 4 stars – which means businesses with ratings lower than 4 are risking losing around half of the potential customers searching online. 
3. It helps you improve your business 
You won't know what you need to improve in your business unless your customers tell you. Сlients feedback is an essential tool that helps you make your business better and grow faster.
In this case, negative reviews might even be helpful for you because they show what exactly you need to change:
whether it's the quality of goods
performance of staff, or food delivery.
Besides, if you answer negative reviews as quickly as possible and find the solution for the unhappy client – it won't ruin your online reputation. On the contrary, it might even improve your credibility in the eyes of potential clients because they will see how fast and professional you are in problem-solving.
How to generate more positive Yelp reviews?
Except for managing Yelp reviews (responding to each review, managing negative reviews, and following up with customers), you need to generate new reviews regularly. 
Why is it important?
Because 73% of consumers only pay attention to reviews written in the past month. It sounds like bad news, but there is always a solution. The secret is straightforward: You have to ask for reviews!
The recent survey shows that 72% of customers that were asked to write a review went on to do so. This number looks much more optimistic, right?
Few ways of asking for reviews:
Via email
On a receipt
In-person
Over the phone
On the business card
Thought the social media
On marketing material
These methods are all working and worth trying, but if you're looking for the most effective and time-saving way, you should try a reputation management platform.
It has a few features that make it the best solution for review generation:
It integrates with your current CRM or website systems and sends automated review requests (via email or SMS) to your customers. You only need to set up this process once, and you'll get a regular review flow.
It sends friendly review reminders to your clients for higher chances to get 5-star reviews.
Once you receive a negative review, it sends it to you privately, so you can solve the client's problem before it escalates. This way, you can have better control over your online reputation.
Take advantage of Amazeful today – check our latest specials here.