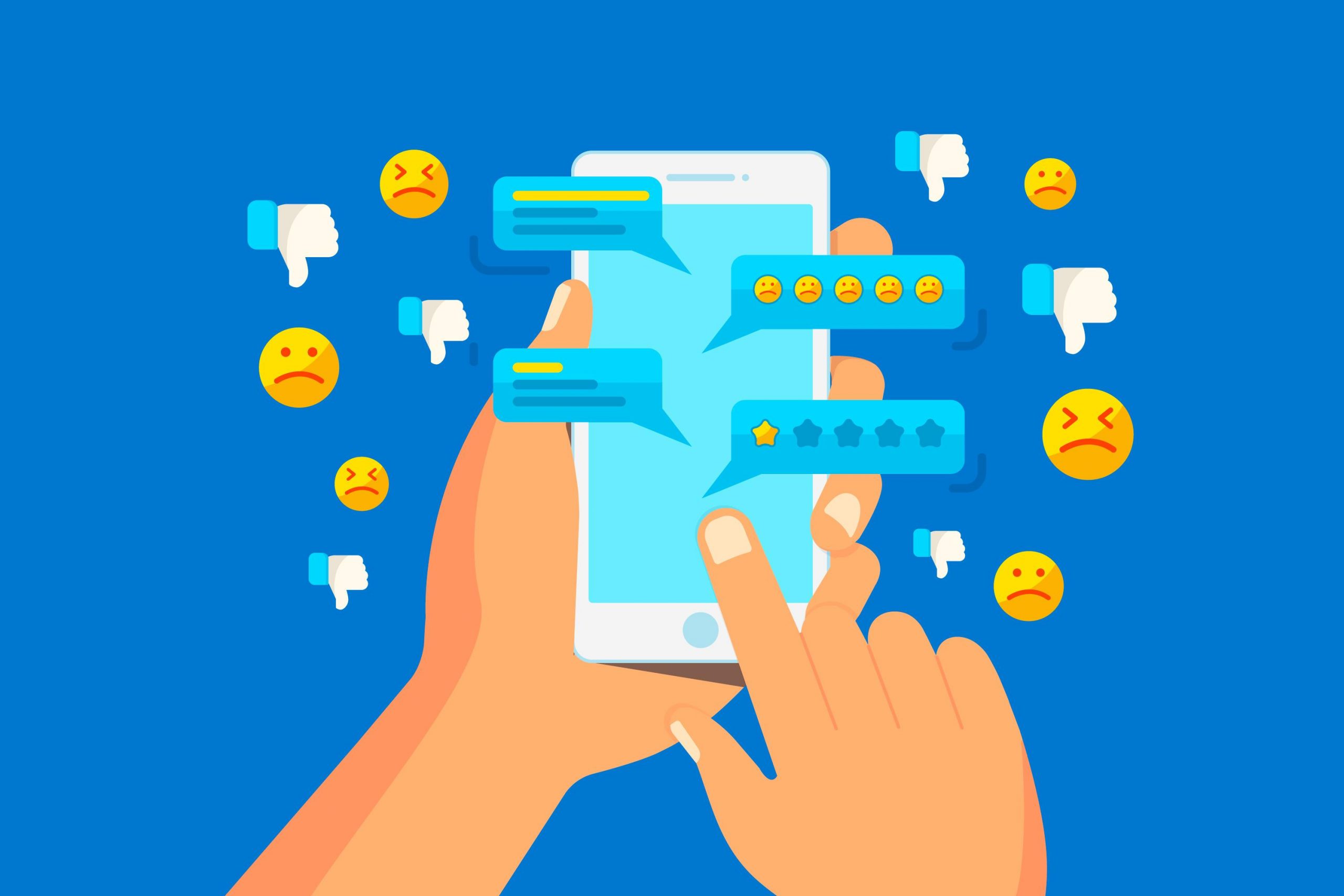 Negative reviews are a nightmare for many business owners. But the truth is no matter how devoted you are in promoting a good customer experience, you'll come across negative reviews in the end. It's a fact for all businesses dealing with customers, you can't please all the customers all the time. What is more important is how you handle bad reviews and the way you respond to them. Moreover, negative feedback is something that can help your business to grow and improve. Instead of being afraid of bad reviews, let's see how to use them as a positive side for your business.
Always respond to negative feedback
When you receive a bad review, first of all, understand what the customer complains about and apologize for the negative experience. If it's appropriate – offer a refund or exchange. Show that you care about each customer's problem and resolve it with a public response. However, if the issue requires additional actions (for example, related to services), it's best to resolve such complaints privately. Leave a phone number or an email so customers can contact you to resolve the problem offline.
Sometimes reviews can be unfair, but try to be polite and friendly to show potential customers you're dedicated to providing excellent service.
Build trust using negative reviews
When a potential customer sees a bad review, he also checks the response from the business side. By interacting with the clients who left a negative review, it shows you're being proactive about addressing problems, and it helps build trust.
Besides, this way, you demonstrate to potential clients you have nothing to hide and are ready to resolve issues if they exist. Plus, customers are inclined to trust businesses with positive and negative feedback, while only 5-star reviews look more fake and not credible. 
Use a reputation management platform
Indeed, you can't control what reviewers write, but you can manage and control negative feedback using a reputation management platform. The system captures negative reviews and sends them to you privately to deal with them offline. Dealing with unhappy customers' issues in-house before they get the chance to go public will help minimize the number of published negative reviews on Google, TripAdvisor, and other sites. Respond to bad reviews to make customers feel heard, and there is a big chance they will change their minds and leave you a positive review instead.
Improve your business 
Negative feedback can be unsettling at first, but how else would you understand the issues you have in the business processes? All successful businesses continuously improve, and bad reviews are a great way to identify what's working and what's not. If too many clients complain about the same thing, it's worth looking into it and making improvements. So even if you don't like receiving negative reviews, they're still necessary and helpful. The more you listen to clients' concerns, the more you will meet their expectations, and you will provide a much better experience.
So what to do about negative reviews? 
The most important – do not ignore them. It's okay to have some unhappy customers because you can't always please every client. 
Always respond to negative reviews. Show that you care about the issue and are ready to deal with it publicly. This way, you can even turn unhappy customers into loyal advocates.
Use a reputation management platform to manage and keep track of your negative reviews. It helps to minimize the number of negative reviews on Google, TripAdvisor, and other sites. 
Learn from your mistakes using bad reviews. Identify what's not working for your clients and improve it.
5. Get more positive reviews. Usually, only unsatisfied clients are willing to leave a review. To keep the balance between negative and positive feedback, always ask your clients for reviews.