Drive sales with video testimonials.
Bring testimonials to life with video. Capture and share with ease using Amazeful.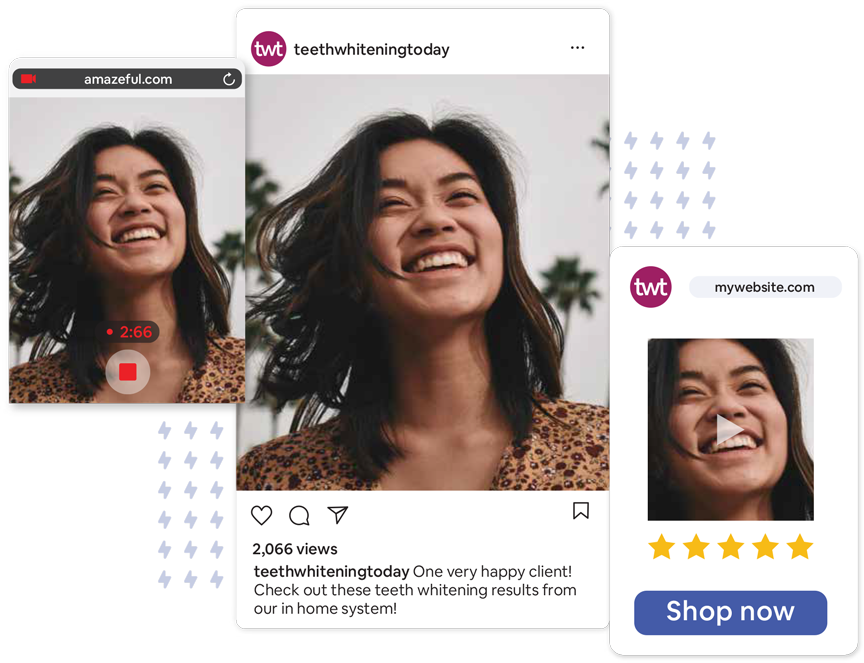 In minutes you can easily start collecting video testimonials from your customers without any technical knowledge.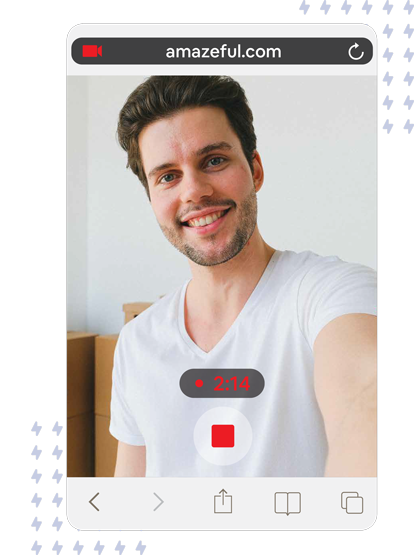 Customers are sent a custom link via email or SMS where they can record with ease directly in the browser on their device using our custom video capture software.
Collected video testimonials are only a few clicks away from publishing on your social media or for use in advertisements.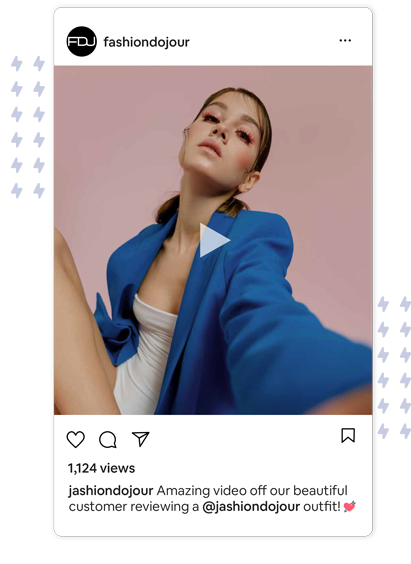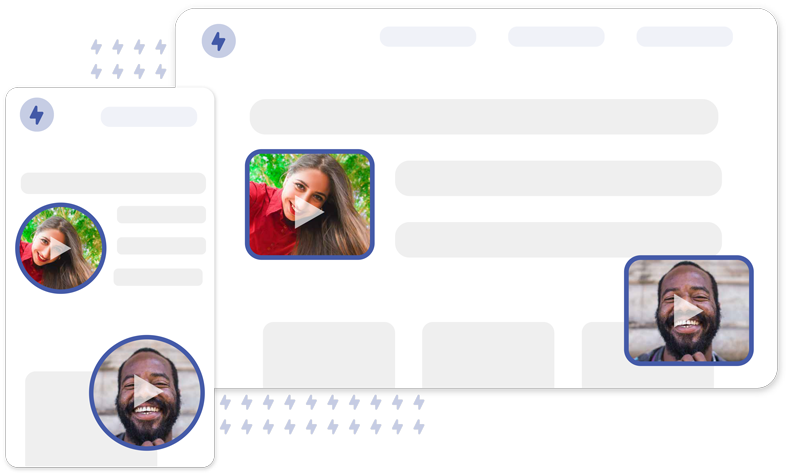 Showcase your video testimonials on your website easily with our embeddable website widgets (no coding required).
Amazeful handles all the complexities of capturing and sharing your video testimonials so that you can improve engagement and trust with your customers.
Ready to bring testimonials to life with video?
Collect and publish with ease.