Surveys that drive growth through insights
Beautifully designed surveys that delight customers.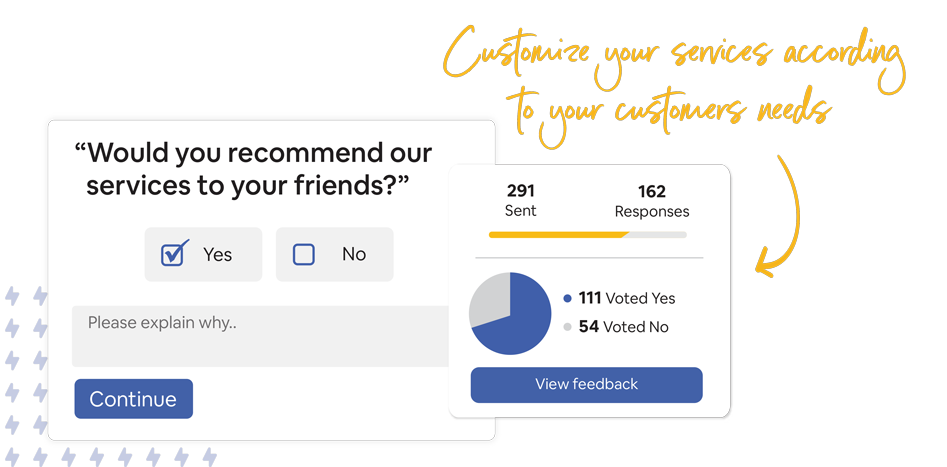 Remove the guess work with Amazeful's surveys!
Whether you're a restaurant testing a new menu, or a coffee shop gauging what keeps customers coming back. Amazeful surveys help you see what is (and isn't) working so you can adapt.
No technical skills are required with our drag and drop interface.
Build a survey in under 5 minutes
Our simple drag and drop interface makes creating beautiful surveys a breeze.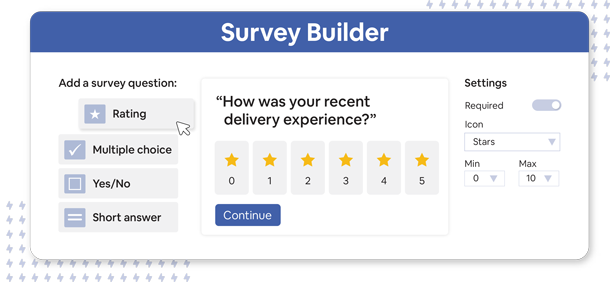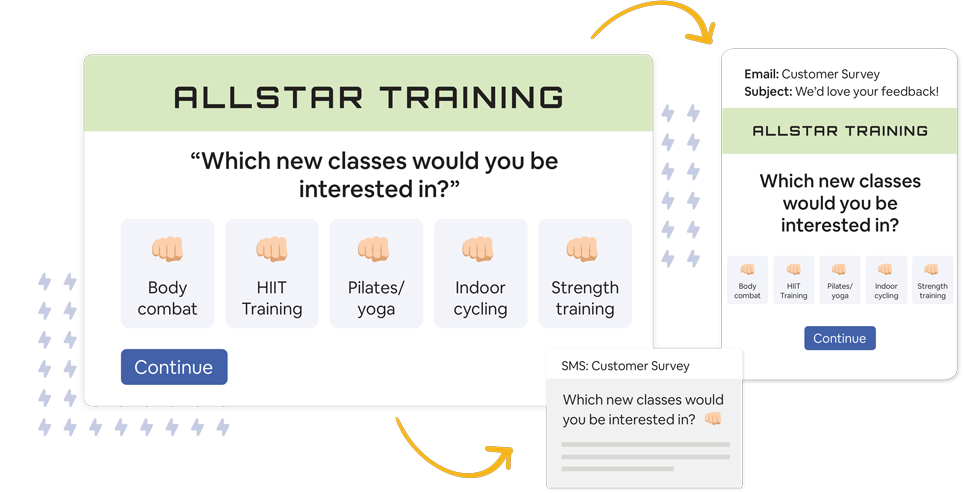 Amazeful surveys are connected to your Amazeful CRM for easy distribution to contacts via automations & campaigns with email & SMS delivery methods.
Automate surveys to leads and customers based on rules.
"If I'm asking someone to take time out of their day to take a survey, I want it to look and feel great."
Of consumers want companies to ask them for input.
Of buyers believe it's very important to share feedback with companies they buy from.
Of customers said they appreciate brands that ask for their feedback through surveys.
Before implementing changes such as launching new products gauge how your customers will react and get their opinion.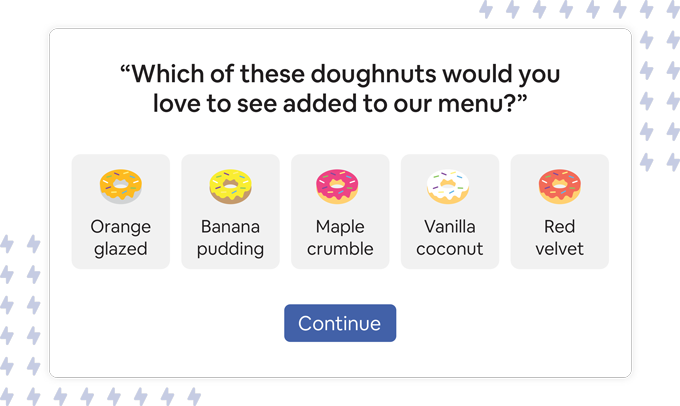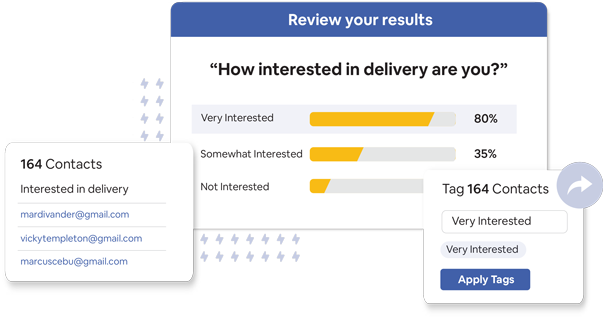 Get to know your customers
Surveys are tied to your customers and based on their responses you can apply tags. Use what you've learned to create audiences and send follow-up campaigns.
Ready to remove the guess work?
Every big idea starts with a small step forward.
Beautiful survey submissions