Be the customers first choice by collecting more Google reviews and standing out.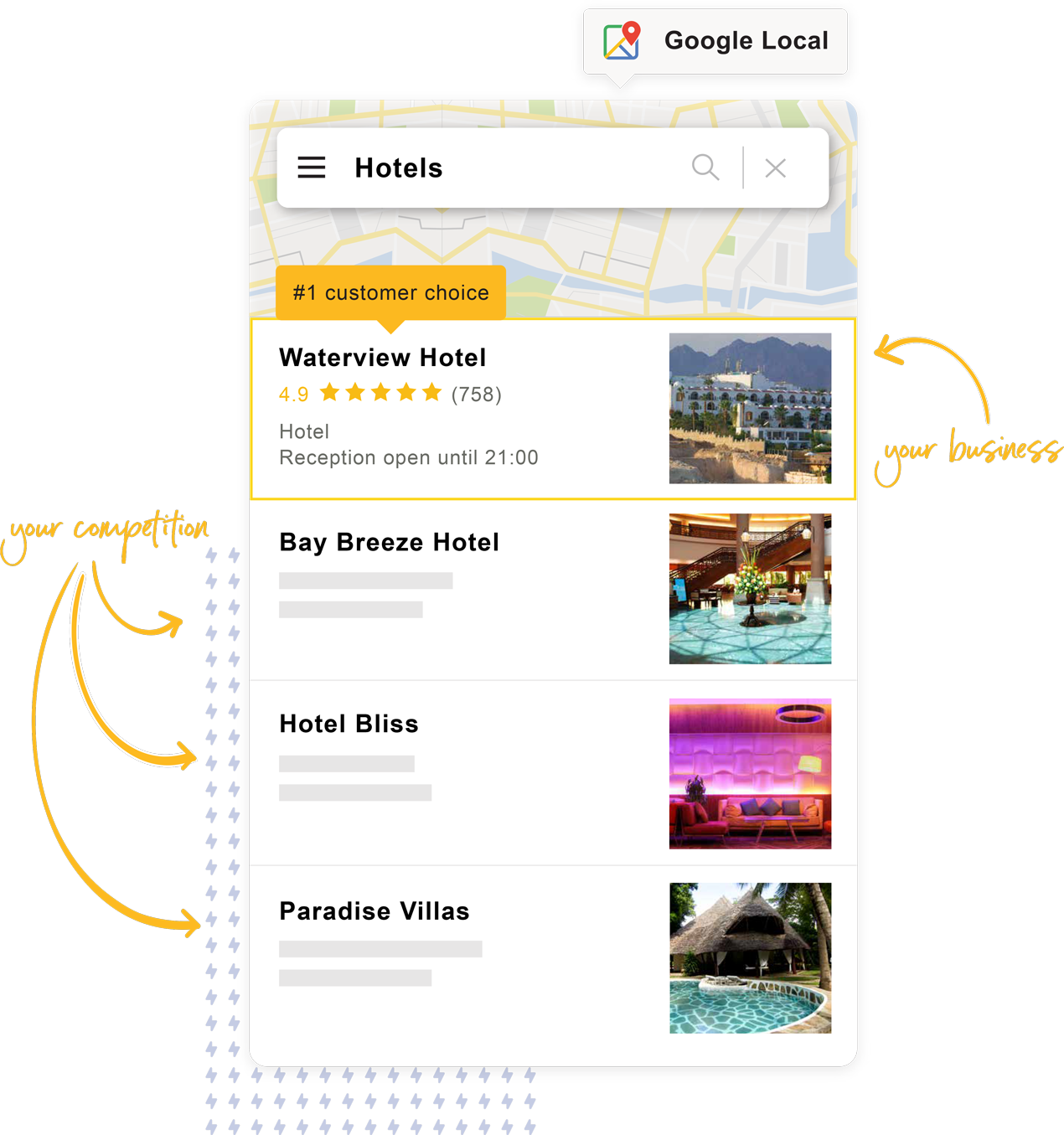 Customer is sent an email and SMS text message.
Your customers are sent beautiful custom emails and SMS text messages inviting them to review your business.
Customer is directed to review on multiple sites.
Once the customer receives the invitation they are directed to review your business online on sites such as Google, Facebook and more.
Monitor your reviews & reply from one dashboard.
View and manage all the sites you have reviews on from one simple and easy to use dashboard.
Automate Google review collection
Amazeful fully automates the collection of your Google reviews.
With multistage campaigns designed to maximize opening rates and review conversions.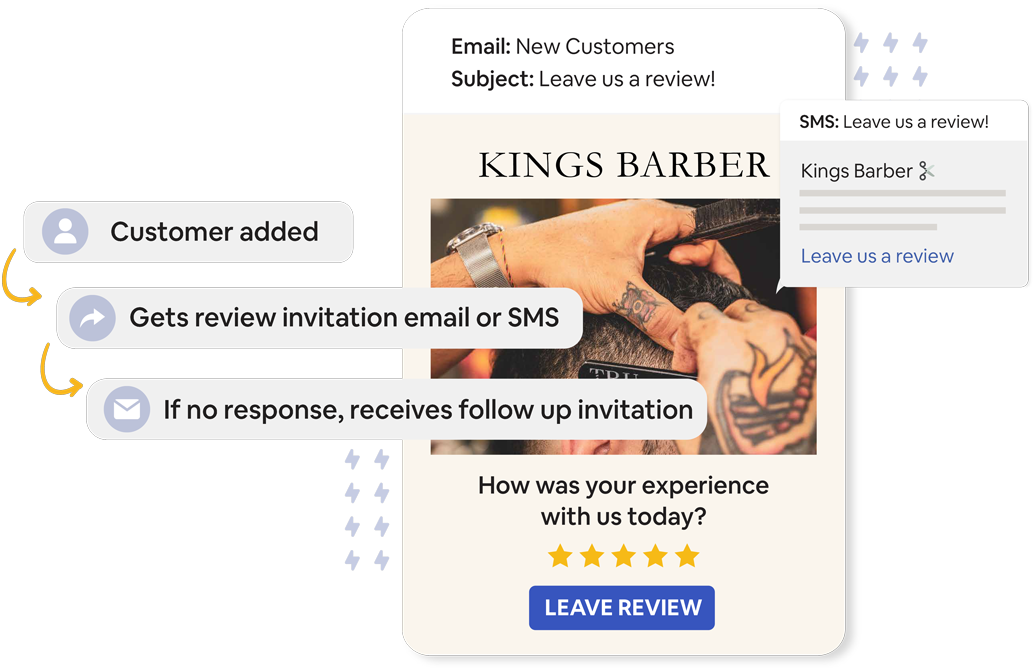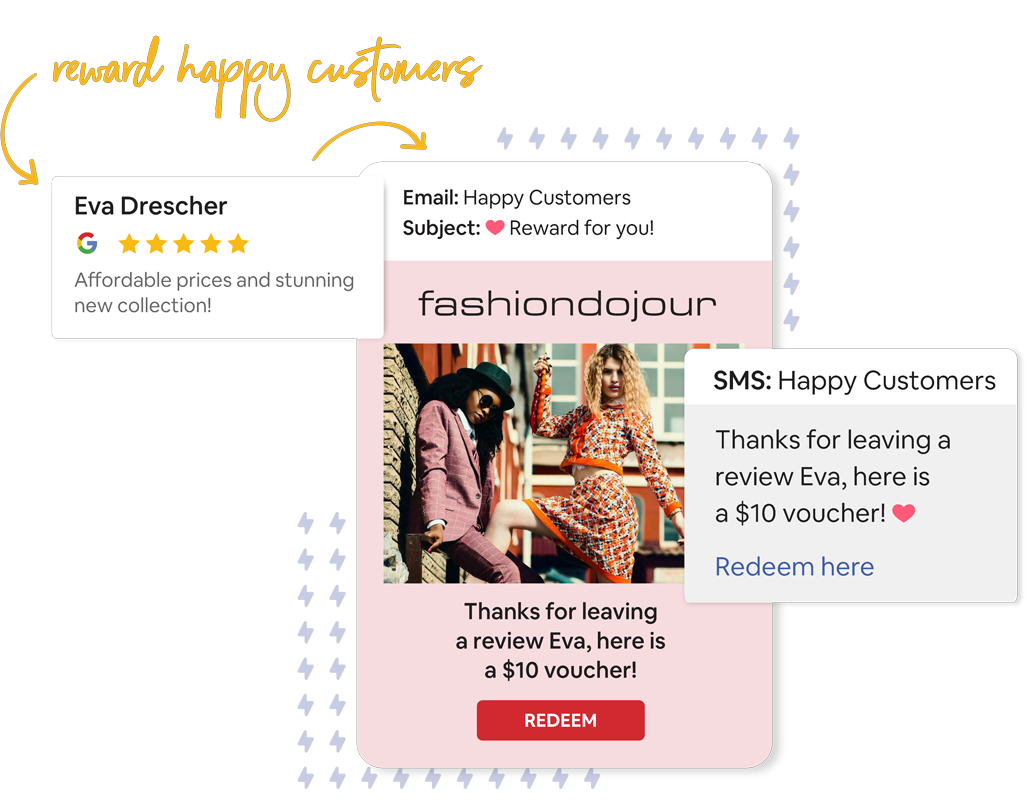 Re-target happy customers
Remarket your products or services to your happiest customers.
Automatic Google review replies
Take the emotion out of replying to reviews and automate the process with our intelligent replying system.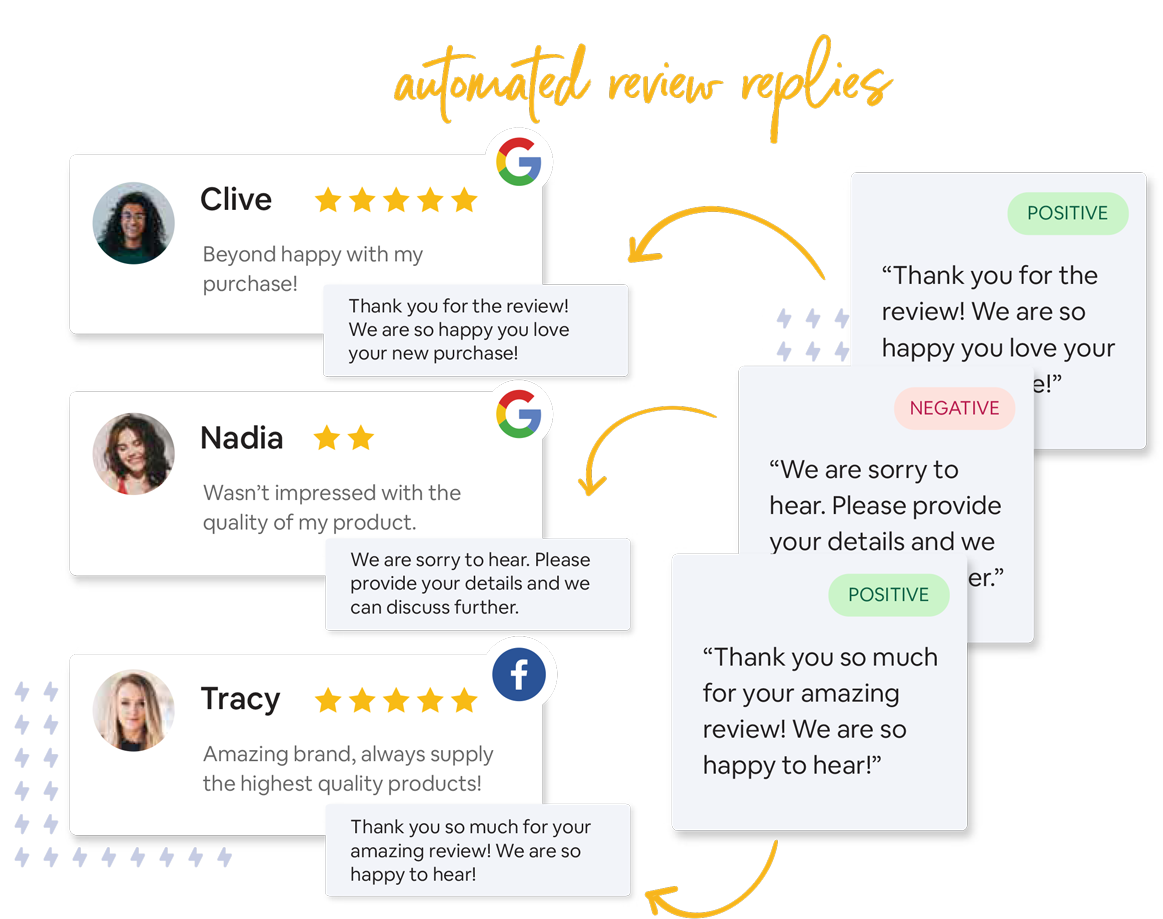 Collect reviews effortlessly
Customers will find it so easy and convenient to review your business you'll have reviews flowing in, in no time.
Import your existing reviews
Import your existing reviews and testimonials in a few clicks to retain your current reputation.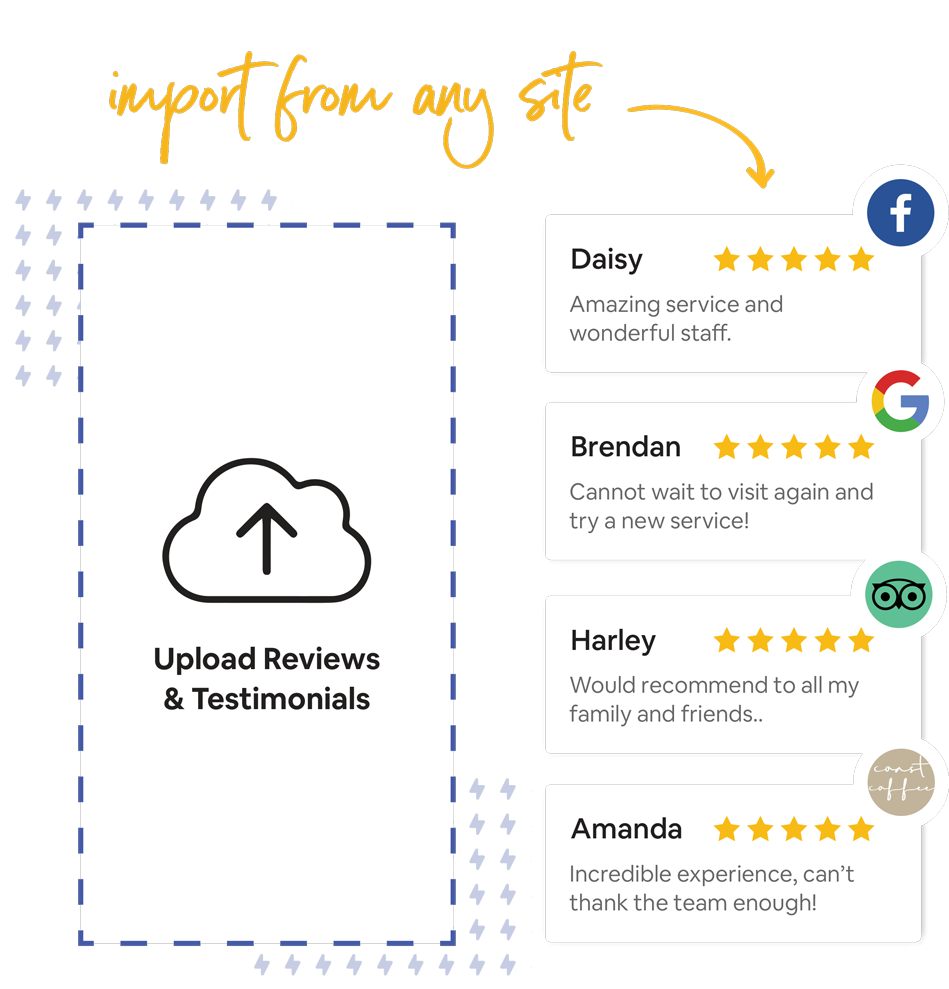 Amazeful captures and sends negative reviews to you privately, allowing you to deal with them offline.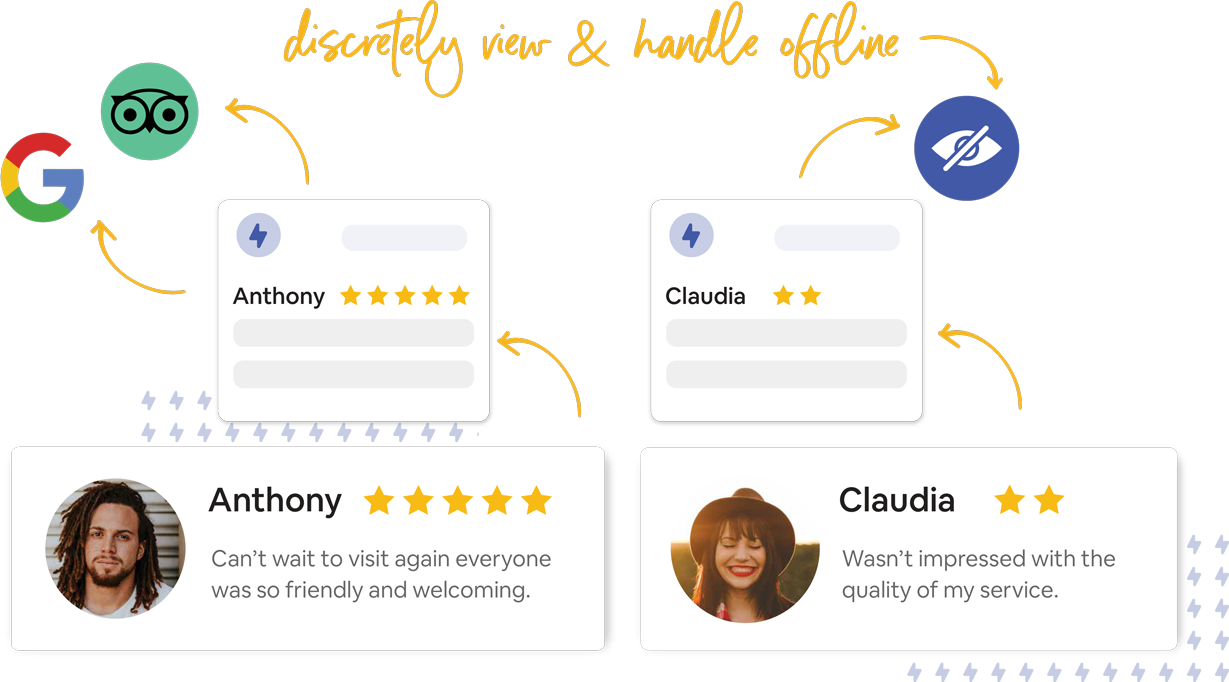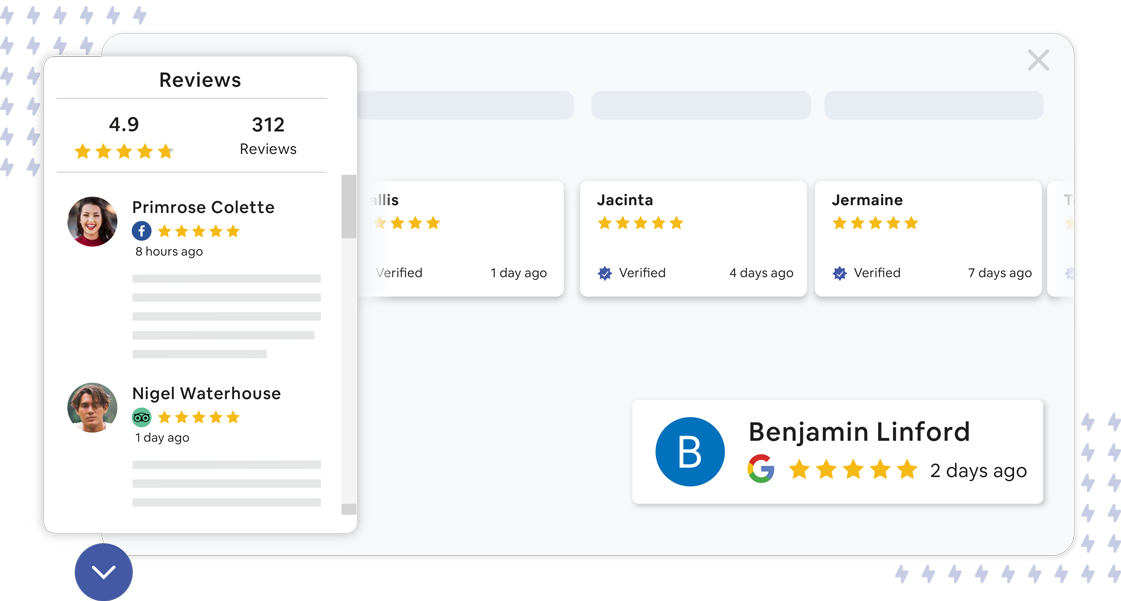 Showcase reviews on your website
Increase engagement and boost conversions with beautiful website review widgets.
Easily add widgets to your website without knowing how to code.
Display your latest and greatest reviews directly on your website.
Turn reviews into social proof
Embed reviews and testimonials on your site in no time with our easy-to-use widgets for the ultimate social proof.
Automated social sharing of your best reviews on Facebook, Twitter and more.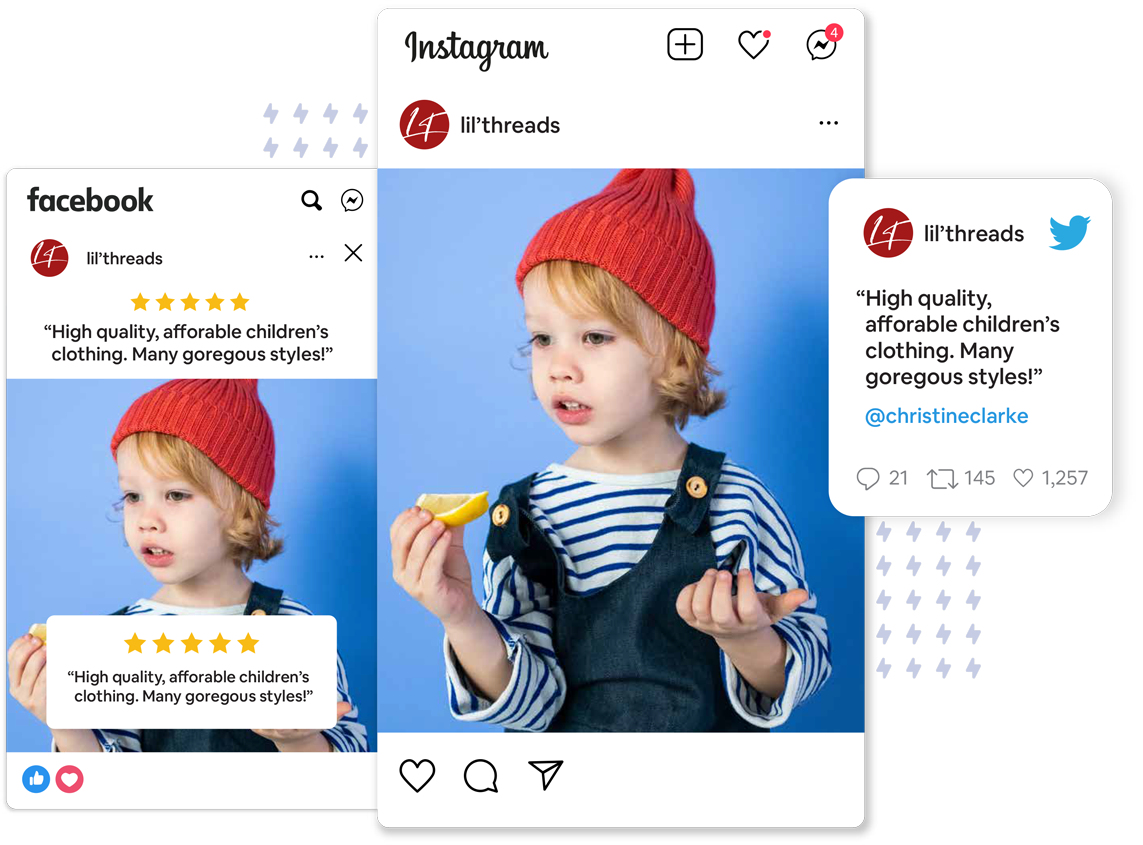 Easily collect reviews on the go with our mobile form.
Your customers can easily tap their phone or scan a code to instantly review you in store or on the go.
QR codes (scan to review)
NFC tags (tap to review)Mobile form
Campaigns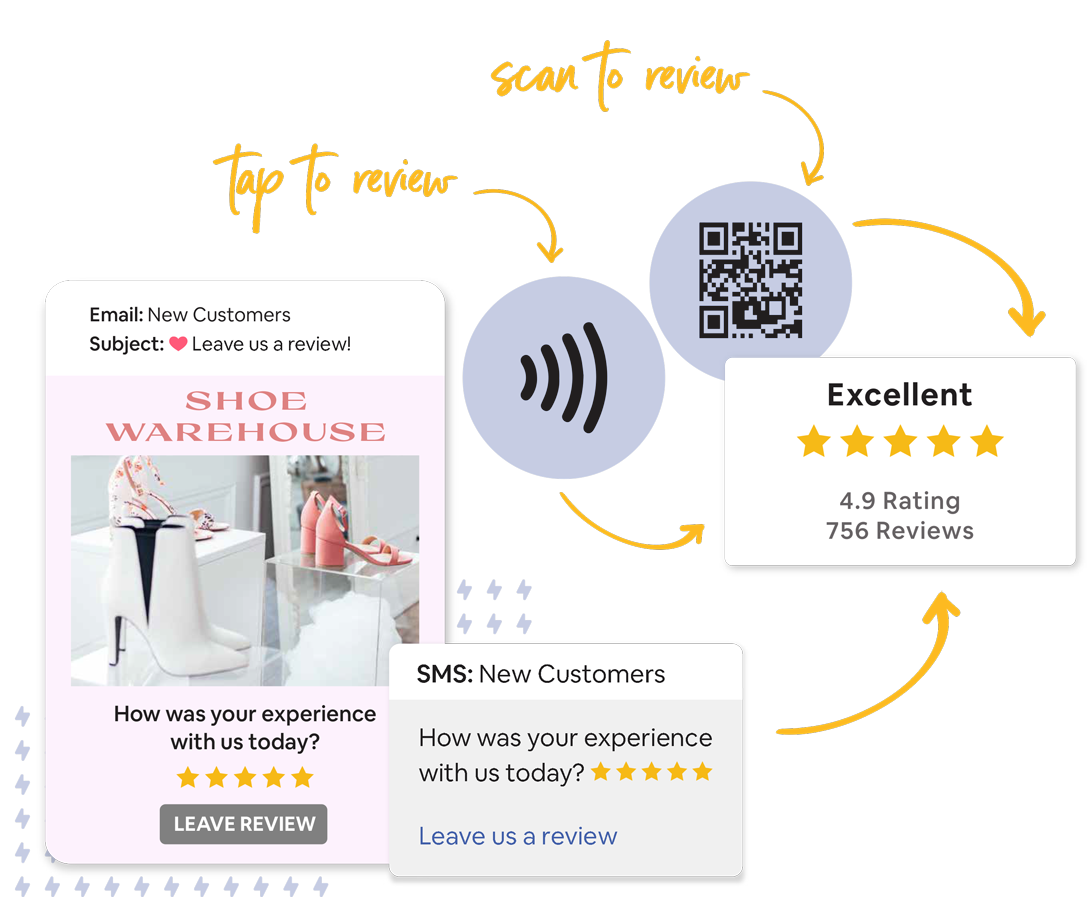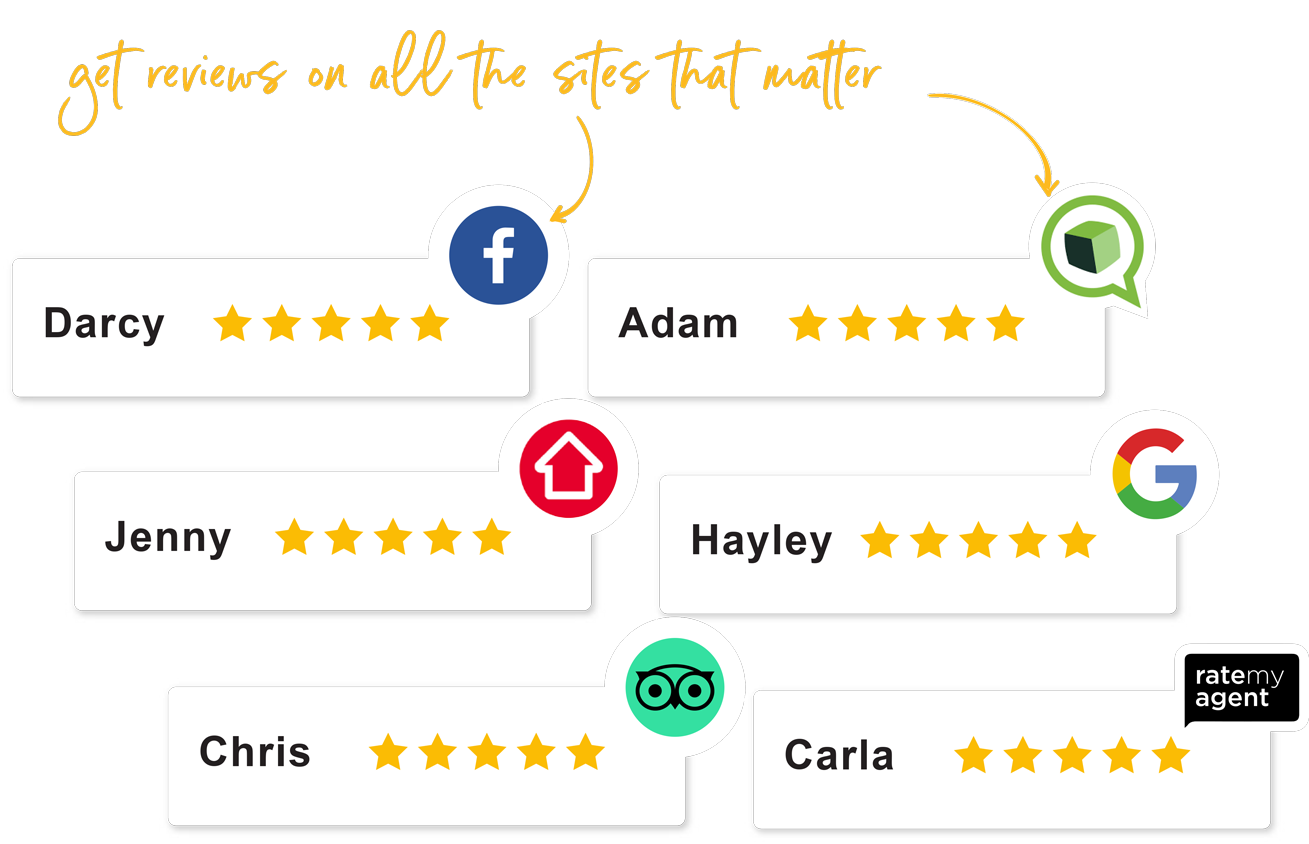 Collect reviews everywhere
We collect reviews on all the sites that matter to your business. View, reply and manage all of your business' reviews in a single location.

Automated, friendly reminders are sent to your customers ensuring a greater conversion rate and a higher chance to receive a 5 star review.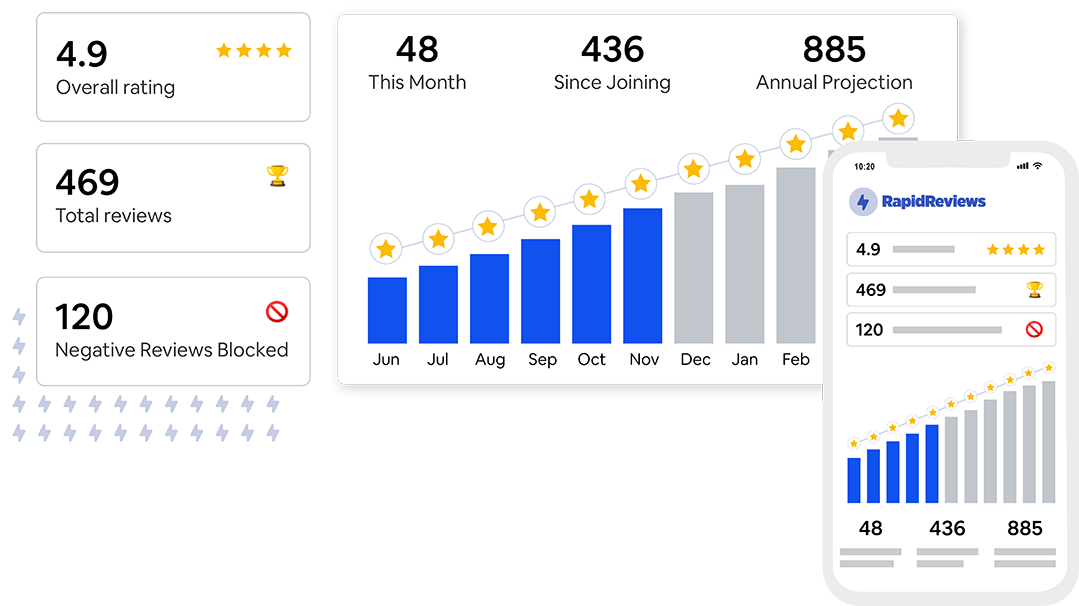 Get in-depth reporting of your online reputation. Drill down and analyze feedback and reviews to identify trends and improve your business.
Beautiful email & SMS review invitations
Fully customizable text messages and emails using our template creator allow you to brand all of your review invitations.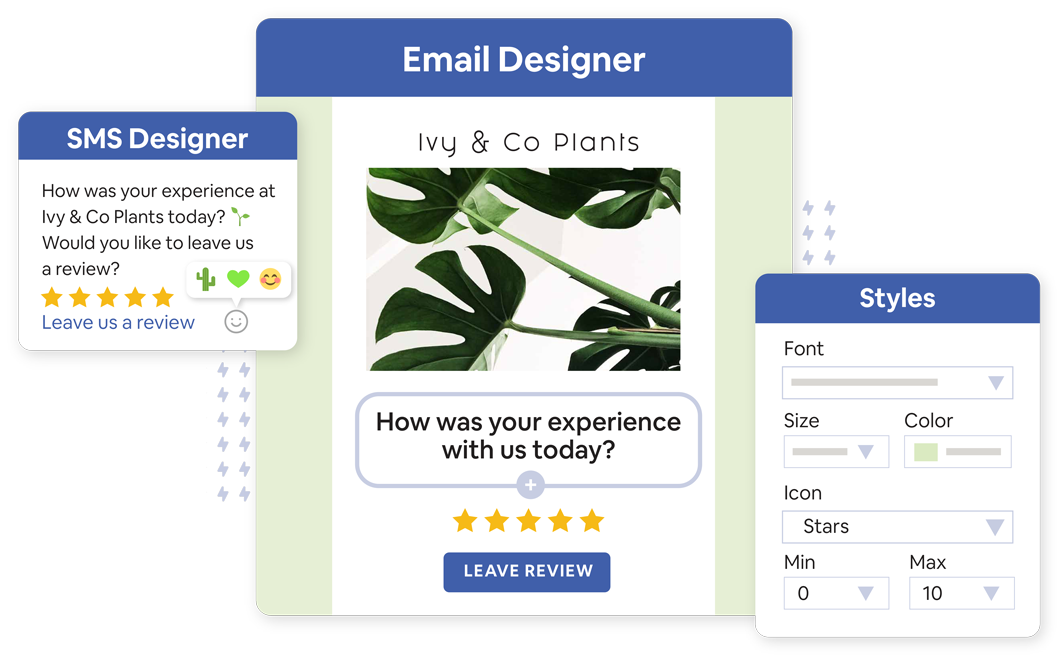 Ready to stand out from your competition?
Leverage your customers as promoters for your business and stand out from your competition.