Automate your online reviews with the Amazeful reputation management platform.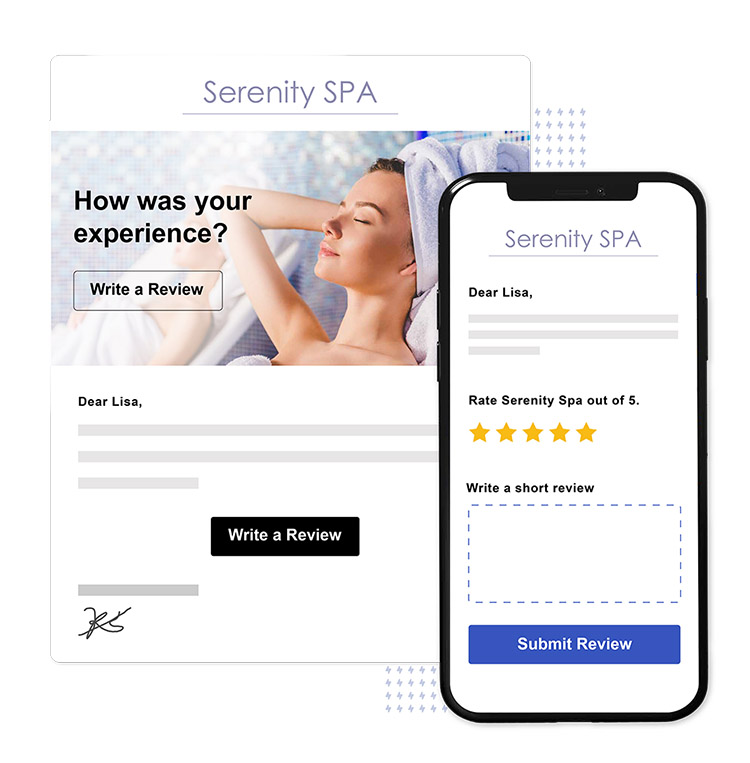 Collect reviews effortlessly. Customers will find it so easy and convenient to review your business you'll have reviews flowing in, in no time.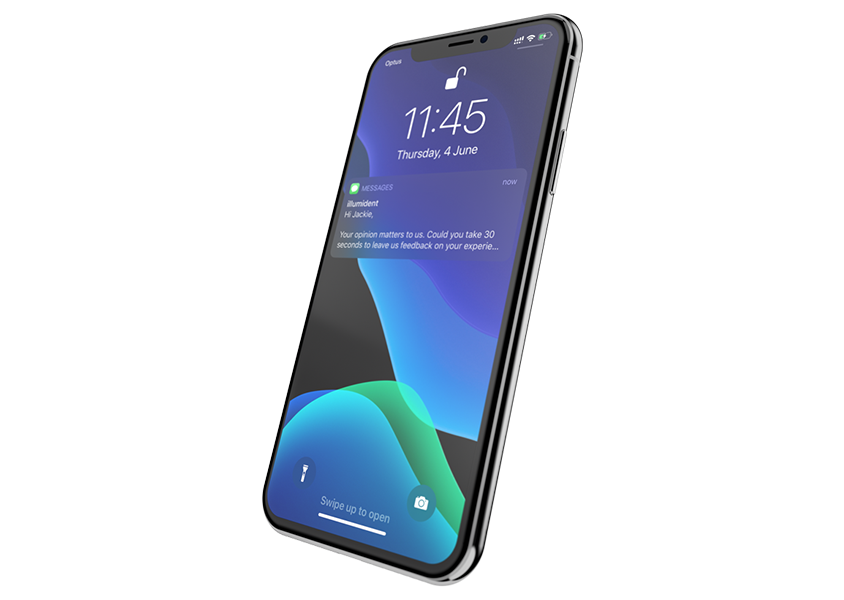 The customer will be sent an automated email and/or text message to review your business from the Amazeful platform.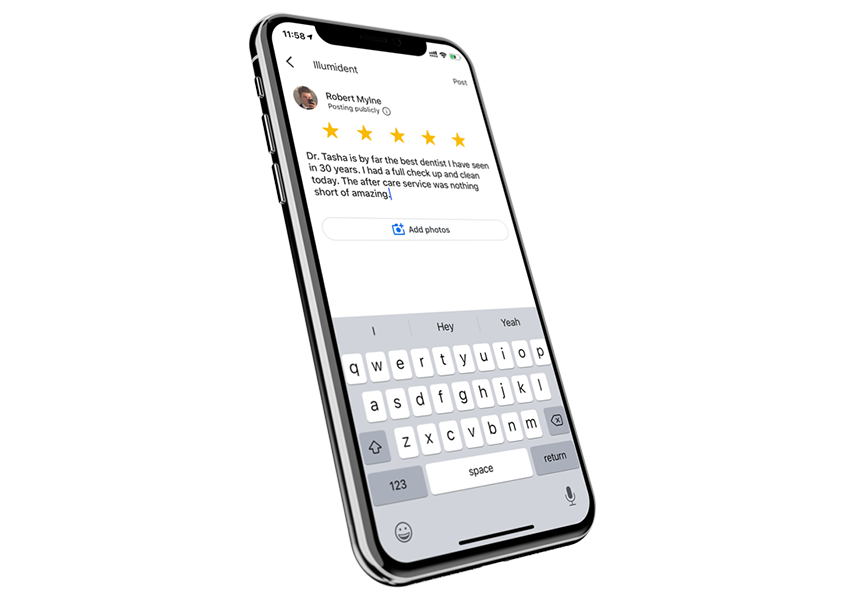 Once the customer receives the invitation they are directed to review your business online on sites such as Google, Facebook etc.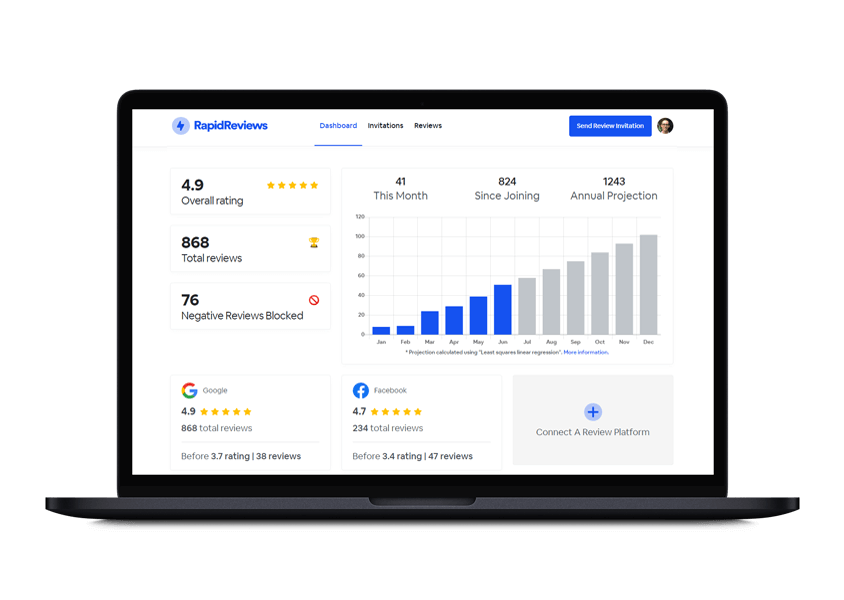 View and manage all the sites you have reviews on from one simple and easy to use Amazeful dashboard.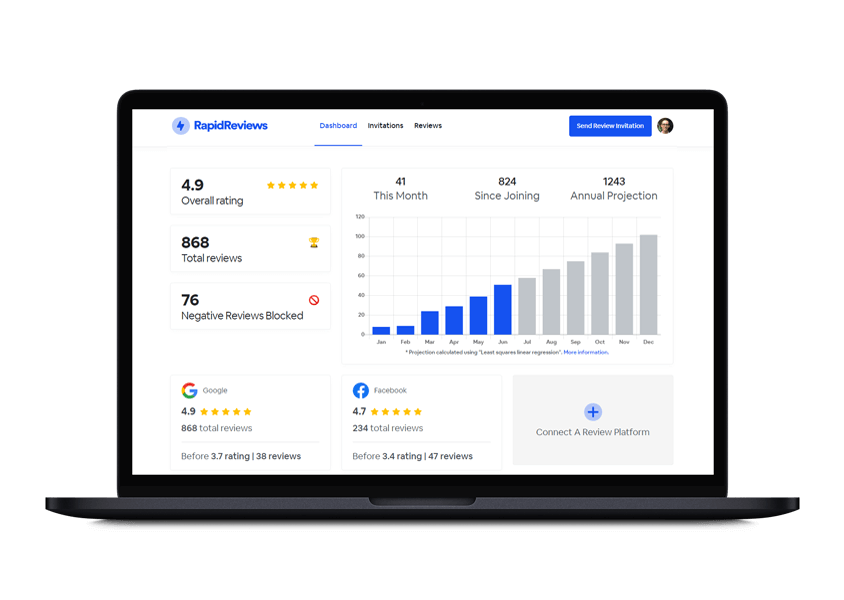 Embed reviews and testimonials on your site in no time with our easy-to-use widgets for the ultimate social proof.
Our platform fully automates the collection of your business reviews. With options to connect directly to your current systems such as your website, CRM and more.

We connect with all the sites where reviews are important for your business such as Google, Facebook and lots more.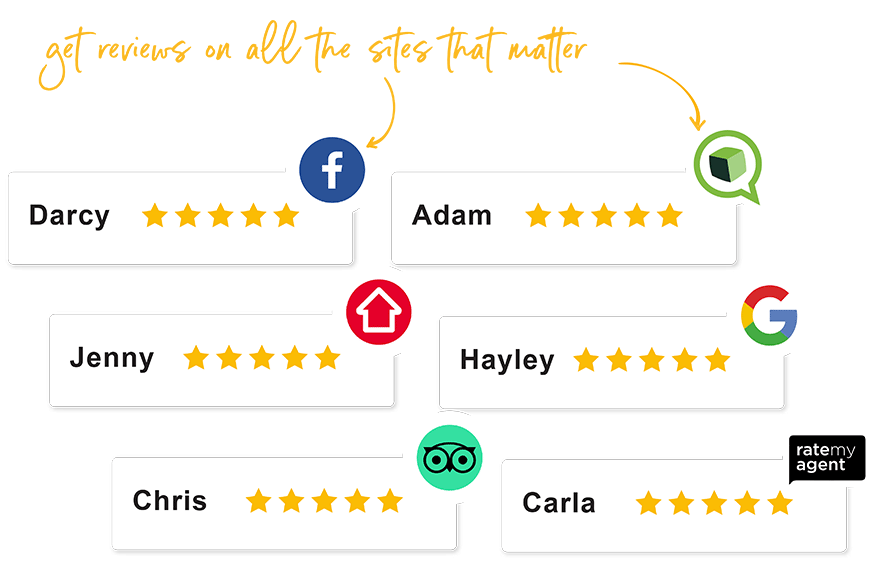 Get in-depth reporting of your online reputation. Drill down and analyze feedback and reviews to identify trends and improve your business.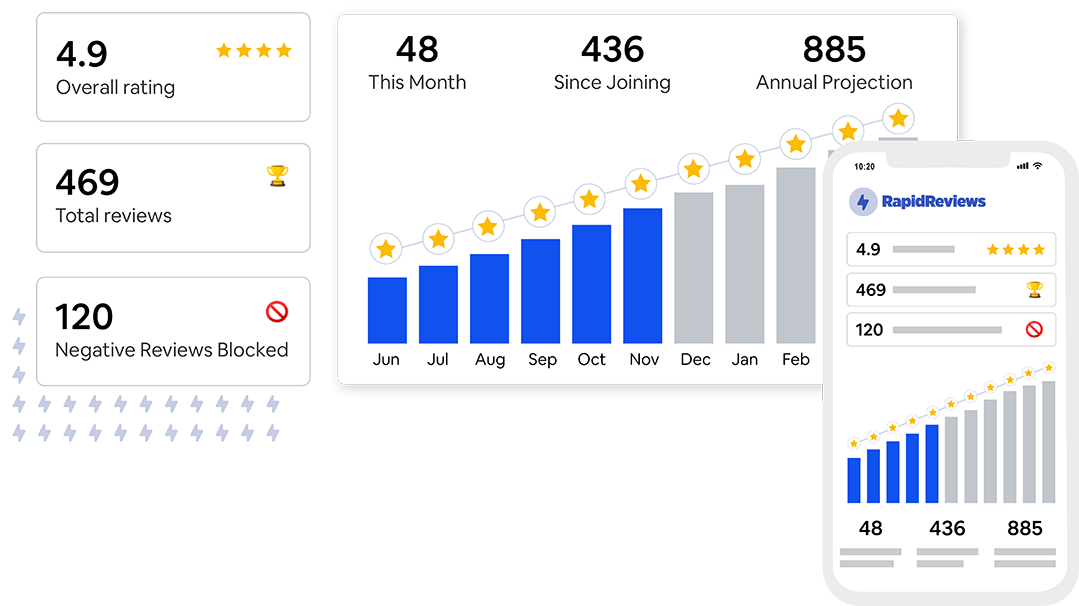 Automated, friendly reminders are sent to your customers ensuring a greater conversion rate and a higher chance to receive a 5 star review.

Our system captures and sends negative reviews to you privately, allowing you to deal with them offline.

Fully customizable text messages and emails using our template creator allow you to brand all of your review invitations.

Display your latest and greatest reviews directly on your website.

We use the latest AI technology to calculate the best time of day for people to give 5 star reviews.

View and manage all your reviews in one simple and powerful dashboard and be instantly alerted when new reviews come in.

Multistage campaigns designed to maximized opening rate and conversion.

Automated social sharing of your best reviews on Facebook, Twitter and more.

Re-target Happy Customers
Remarket your products or services to your happiest customers.

Get instantly notified when a review is left for your business.

Easily collect reviews on the go with our mobile form.

Your customers can easily tap their phone or scan a code to instantly review you in store or on the go.
Our features are built to help your business generate more leads and sales.
average increase in revenue from reviews
average number of reviews Amazeful user get each month
"Our customers Google for our service, like our reviews, make a purchase, and then leave us a review."
"The Amazeful reviews platform has perfected the way in which we gain reviews from customers. It has improved our bottom line drastically."
"Clients are already sold before they even visit our store, thanks to the reviews gained from the Amazeful reviews platform."
Do you have any questions?
Take advantage of our free trial and see what Amazeful can do for you.
1. Get more genuine reviews from your customers.
2. Get your business found and chosen more often.
3. Increase your business brand trust and revenue.